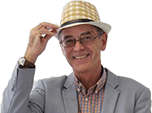 Our Cars: Peugeot Rifter GT Line BlueHDi 100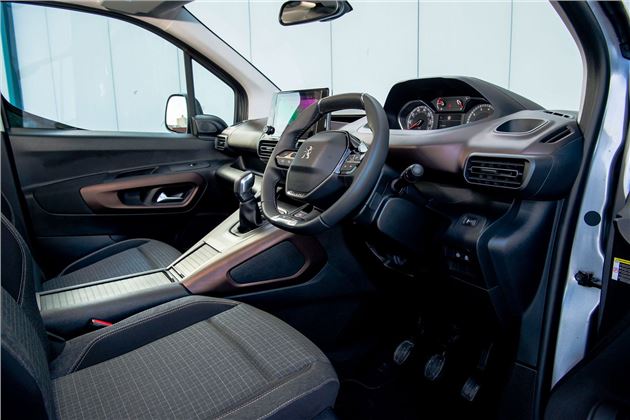 13 May 2019: Where are all the cup holders?
The Details
| | |
| --- | --- |
| Current mileage | 3111 miles |
| Claimed fuel economy | tbc |
| Actual fuel economy | 48.7mpg |
Practicality is high on the wish list of anyone considering a van-based people carrier like the Peugeot Rifter. And - apart from not being long enough for a Billy Bookcase - the standard Rifter is indeed a very practical choice. It's got a huge boot (especially when you drop the rear seats - an easy process), and enough headroom for the tallest of adults.
There's also various useful storage compartments dotted around the cabin. On our GT Line model, even the roof gets some useful stowage.
But it's not as well thought through as it seems. Especially if you're a coffee drinker.
There are just the two cup holders situated up front - both of them on top of the dashboard. They're both far away and too small, not to mention in the perfect position for being nicely heated in the sun on a hot day (fine for coffee, not so good if a cold can of pop is you beverage of choice).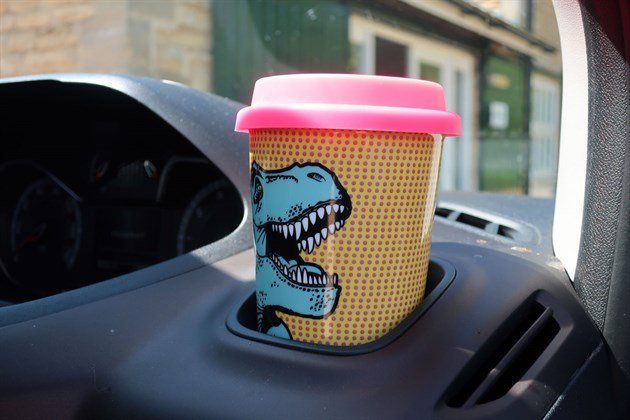 I tend to carry a fairly big bottle of water, and the only place for this is in the huge central storage bin between the front seats. On the face of it, this is a useful bit of storage - but it's far too easy to lose stuff. I've only had the car a few months and I'd hate to think what's been lost for good down there - imagine what it'd be like after years of family life.
The sliding doors mean there aren't any door bins in the rear, while those in the front are too narrow for anything of significance. Typically, for right-hand-drive versions of French cars, the glove box is also on the small side.
There seems to be a lot of space lost under the seats, too. Sure... things will probably slide there anyway, but I reckon Peugeot's missed an opportunity to include some hidden plastic drawers on the floor.
It's not all bad. There are some useful spots to store your sunglasses.
« Earlier: What are MagicWash windscreen wipers? Later: The Peugeot Rifter is very slow »
Updates

Our Rifter heads to A&E after dodgy sensor causes a broken door.

Andrew drives the Peugeot 508 SW and thinks it emphasises how good value for money the Rifter is...

It's almost as slow as a Nissan Serena diesel. And that's saying something.

13 May 2019: Where are all the cup holders?
You'd think that the Peugeot Rifter would be a very practical family car. Not if you like coffee...

The Peugeot Rifter has a fancy way of cleaning its windscreen... but it could end up costly in the long run.

Andy looks into the meaning behind the name 'Rifter'. And thankfully it's nothing to do with plumbers...

Irritating speed camera alerts and a buggy infotainment system are spoiling our time with the Peugeot Rifter.

Remember the Peugeot 1007? Yeah, us too...

The Peugeot Rifter is cool, insists Andy. He's even attached a mountain bike to the roof to prove this.

Andrew's Rifter is marginally too small for a Billy Bookcase...

HJ made some bold claims about the Rifter when he first drove it last year. Now Andrew's finding out how true they are...