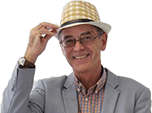 Our Cars: Peugeot 3008 GT Line Premium 1.5 BlueHDi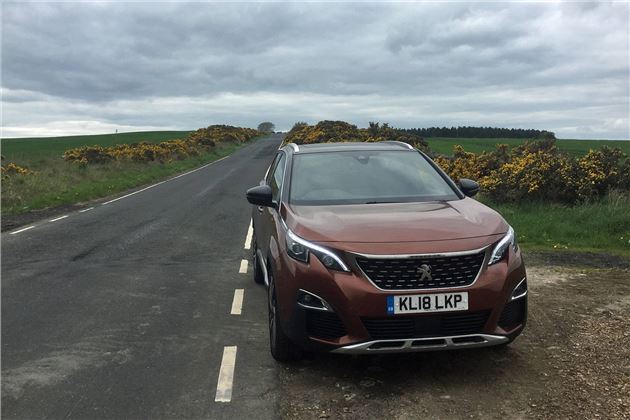 31 May 2019: Peugeot 3008 1.5 BlueHDI EAT8 at 8,000 Miles
The Details
| | |
| --- | --- |
| Current mileage | 8,199 |
| Claimed economy | 70.6mpg |
| Actual economy | 50.13mpg |
I've been banging on about the necessity for diesel drivers to try to keep their engines to between 1,750-2,000 rpm for the first 5 – 10 miles after a cold start. That helps to ensure the fuel is more completely burned, creating fewer PMTs and less soot for the DPF to cope with, and also heats up the DPF more quickly so it can passively regenerate.
Some readers reply, "my car is an automatic, so how do I do that?" To which the answer is, "use the selector to hold it in lower gears."
Happily, the EAT8 in my long-tern 3008 1.5BlueHDI does that for me. The systems keep it in 3rd or 4th and 1,750 rpm until everything is warmed up nicely. Very clever. It's got brains. 
If I spot a 50 limit on the matrix signs ahead, and drop the cruise control from 70 to 50, the box automatically changes down to give some engine braking and help slow me down. It does the same descending hills and inclines. Consequently, the paddles behind the steering wheel are virtually redundant. 
In fact, the system choses its gears so well, even when pressing on, that I can't remember ever using the paddles. Heading south on the A68 there is a steep descent followed by a steeper incline (thankfully with two southbound lanes) just north of Castleside on the A68. With 8 ratios to choose from the EAT8 handles that very impressively.
Not a lot else to report. Now the weather has improved, the sunroof blusters more than on my previous Renault Koleos. My collectors fair stand fits inside the spacious interior.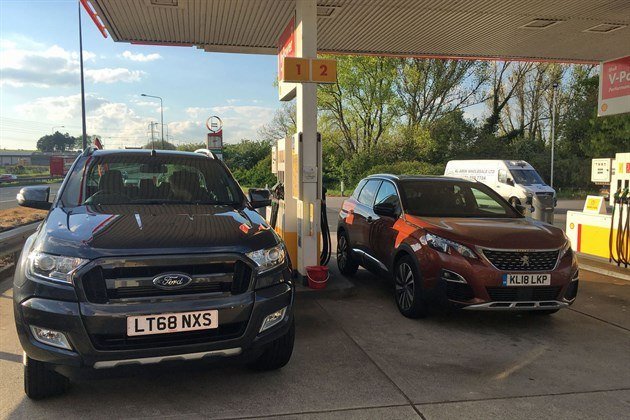 Fuel economy is down a little, but still better than 50mpg.
Happy days.
« Earlier: Peugeot 3008 1.5 BlueHDI EAT8 at 6,500 miles Later: Peugeot 3008 1.5 BlueHDI EAT8 at 10,000 miles »
Updates

As HJ's Peugeot 2008 1.5 Blue HDI EAT8 GT Line gets sent back to Coventry HJ reflects on his time with the car.

31 May 2019: Peugeot 3008 1.5 BlueHDI EAT8 at 8,000 Miles
HJ commends his Peugeot 3008's brilliant EAT8 automatic transmission that does a better job changing gear than he ever could.

After the AdBlue alarm, another 2,250 miles in the 3008 1.5 Blue HDI EAT8 have been uneventful. Fuel economy does not seem to have been adversely affected by any updates carried out during the service and the dash has not requested any more AdBlue.

HJ was supposed to get a Peugeot 3008 1.2 Puretech 130 with Grip Control in November. But supply is exceeding demand, so as a temporary stopgap, Peugeot kindly supplied a 3008 1.5 BlueHDI EAT8 and HJ still has it.