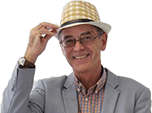 Our Cars: Nissan Qashqai 1.5 dCi n-tec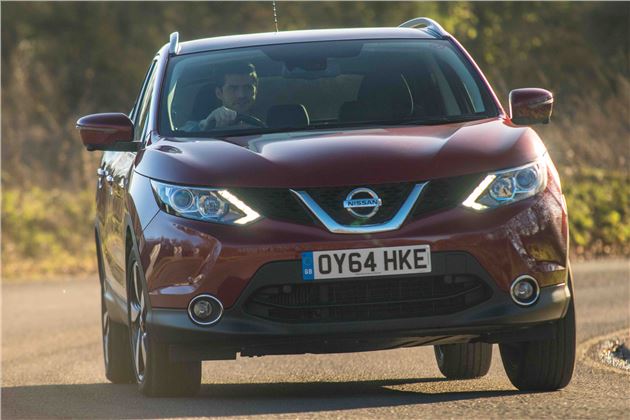 8 May 2015: Is this an SUV? Part 2
The Details
| | |
| --- | --- |
| Current mileage | 7995 |
| Claimed economy | 74.3mpg |
| Actual economy | 53.0.mpg |
| | |
An update last month, which you can read here, ended with a big cliffhanger about whether or not the Qashqai is an SUV. In summary it boiled down to a hand car wash place trying to charge us an extra £5 for a full valet, based on the fact that "it's a 4x4."
It isn't, of course. It's a bit chunky, but it's front-wheel drive and it's a family hatchback. In fairness to the hand car wash place, all it took was a slightly befuddled look on my part for the nice people to change their minds and charge it as a normal car. I didn't have to go into a full Alan Partridge-type rant about its car classification. Cashback. Literally.
The whole mini-saga reminded me about a conversation I had once with someone who, emboldened by free bottles of Rioja, expressed the firmly held belief that the Qashqai was a dangerous car. Dangerous, he said, because the Qashqai's SUV pretense would have its owners venturing onto uninhabitable terrain at any given opportunity.
These kamikaze idiots would then get into all kinds of trouble because, of course, the Qashqai isn't a mud-plugging 4x4, in any guise. They'd then presumably get stuck on a slightly damp hill and never be found, or trapped under a large tree trunk, then have to cut off their own arms to escape like James Franco in 127 hours.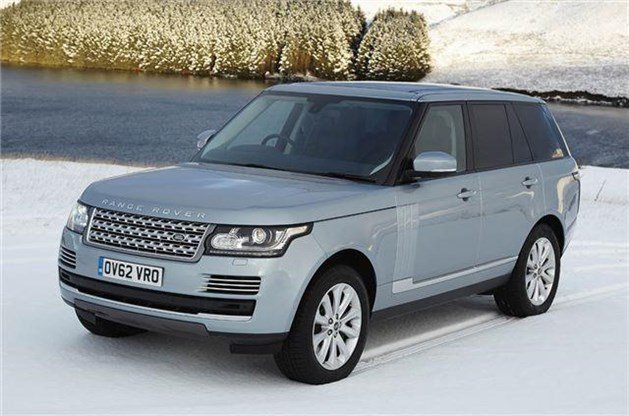 A Range Rover. What Qashqai owners really want?
I'm exaggerating. He didn't say that last stuff, but he did genuinely believe that ordinary motorists would look at the Qashqai's form and make an erroneous judgement about its capabilities. It's like suggesting that anyone who buys a Barcelona shirt believes it turns them into Lionel Messi, and they'll immediately rock up to the Camp Nou for a trial. It's a silly theory, to say the least.
Yet, (yes, there's a yet), what he said is the illogical conclusion of the thought process that had us almost paying a fiver more for my car wash. And it's also the thought process that underpins the Qashqai's wild success – that car buyers think it's a 4x4.
Football fans buy football shirts because they want to identify with something. People buy crossovers because they want to identify with something.
I have no proof of this, and you may consider it patronising twaddle, but I'd suggest that the wild popularity of the crossover segment is because many of the people who buy them are identifying with something they'd rather have: a Range Rover. The Qashaqi is the Range Rover we can afford to wash. 
« Earlier: Be careful what you wish for Later: Falling apart at the seals »
Updates

The Qashqai has gone, so it's time to look back at what impact it's made over the last six months...

A stint with a BMW hybrid supercar got Mark all worked up about how short the Qashqai is falling in the economy stakes.

An errant door seal demonstrates just how well built the functional Nissan Qashqai generally is.

8 May 2015: Is this an SUV? Part 2
Part two of last month's cliffhanger, in which a rogue hand car wash emporium tried to classify the Qashqai as an SUV.

When you're in the North East of England with a Qashqai, a football analogy is inevitable. Here it is...

A trip to the hand car wash place prompts us to question the very nature of our family hatchback.

Finally our parking sensor issue has been resolved, as is another of the Qashqai's frustrating quirks.

Bad cars don't really exist any more. Bad in-car media systems still do. Luckily, the Qashqai responds well to being touched.

We have a bit of a problem with our Qashqai. The parking sensors keep screaming at us. And we don't like it....

Our Qashqai is marvellous family transport but it's not proving emotional. Which is a bit of a shame.

Mark may be advancing in years but he's having more than a few problems approaching 50 in his Nissan Qashqai.

Mark picks up the new Nissan Qashqai, making him feel right at home in his native North East.