Our Cars: Mitsubishi Outlander PHEV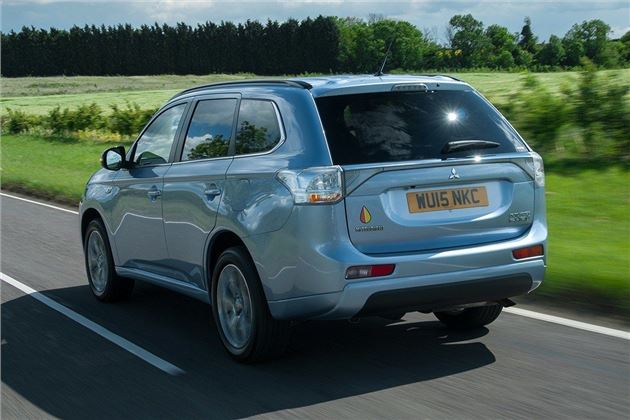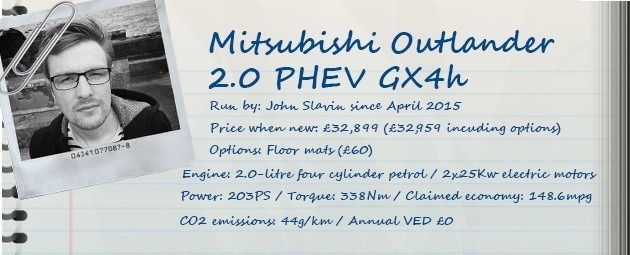 2 November 2015: Waving off the Outlander
The Details
| | |
| --- | --- |
| Current mileage | 8693 |
| Claimed economy | 148.6mpg |
| Actual economy | 47.9mpg |
After six months almost 10,000 miles and a healthy mixture of electricity and petrol, my time with the Outlander PHEV is at its end. It's certainly been an interesting six months that has altered my approach to driving. Planning journeys to ensure I made the most of the battery pack became part of everyday life.
That said, it's best to think of the Outlander PHEV as a stepping stone, rather than a true car of the future. But what that means is that it really, genuinely works here and now, despite electric vehicle infrastructure still going through teething problems.
Pure EVs are still a compromise, even though more and more chargers and better battery packs are cropping up almost every day. Even if you drive like a saint it's impossible to cover 200 miles in a pure EV without stopping to charge up, which takes up valuable time – and that's not the only problem with chargers.
In the Outlander PHEV you can stop and boost your battery if you feel like it, but it's not required. Obviously the petrol tank needs to be topped up, but that takes a few seconds rather than more than 25 minutes – plus there are petrol stations everywhere, not just as selected service stations.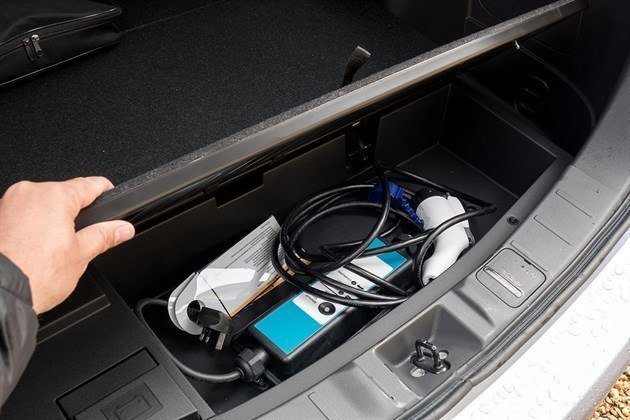 Topping up with this became part of everyday life
Of course, that's only on long trips. On the daily commute the Outlander PHEV is very much an EV, with a range of around 30 miles. I tended to get more like 20-25, but that's still enough to get to work without using any fuel at all. And that's really the point of the Outlander PHEV – it's an EV when you want it to be or a normal car when you don't.
That said, there is a strong argument against the Outlander PHEV too. If, like I do, you tend to cover a lot of miles on the motorway, the EV range isn't much use. If that's the case then the diesel model is a better bet – but Mitsubishi will sell you a diesel model for about the same price as a PHEV, so you can pick whichever suits you best.
Aside from the plug-in hybrid powertrain, there isn't anything remarkable about the Outlander PHEV. It's big, relaxing, comfortable and easy to drive. It's not the most plush or extravagantly-finished car, but it's feels solid and durable enough to survive the tribulations of family life.
It's a shame to see the Outlander go – but for the distances I've been covering, I'd probably be better off with something more conventional. That said, if you drive the same short route every day then it's hard to think of a more wallet-friendly SUV at this price. If you think the PHEV will suit you, then you're probably right. Otherwise, stick to diesel. 
« Earlier: Where's the infrastructure