Our Cars: MINI Countryman PHEV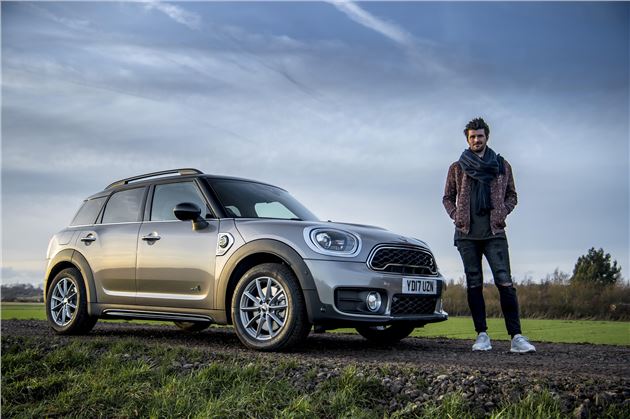 24 October 2017: New arrival: MINI Countryman Cooper S E All4 PHEV
The Details
| | |
| --- | --- |
| Current mileage | 533 |
| Claimed economy | 134.5mpg |
| Actual economy | 60.1mpg |
| | |
From the company famed for a very specific combination of smallness and self-declared 'go kart handling'© comes this, a five-door crossover SUV with four-wheel drive courtesy of a fairly complex plug-in petrol-electric hybrid drivetrain.
Interesting, eh?
Aye, we have a MINI Countryman hybrid, or to use its proper name, a  MINI COUNTRYMAN Cooper S E ALL4 PHEV. The caps annoy me too. We'll just call it the 'Countryman PHEV' from now on. Or BIG MINI.
What to expect then? Well, what's so fascinating about this car is that we really don't know. I mean, most new cars are – if we're bluntly honest – a largely known quantity before anyone's turned the key (or pressed the button, more likely).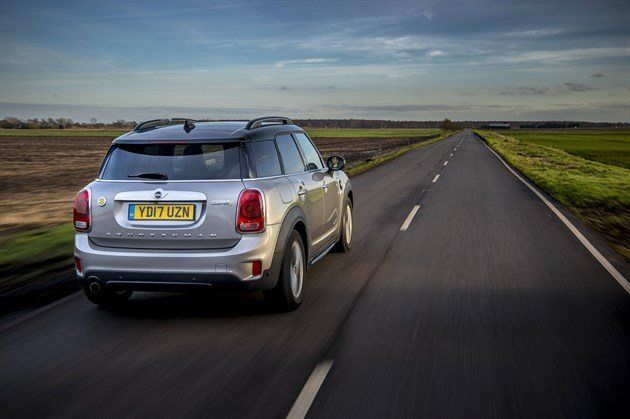 Driving off into the sunset. Well, an overcast sky anyway...
You know how it is: SEAT Arona…going to feel like a smaller Ateca, or a bigger Ibiza. Probably somewhere between the two. Volkswagen T-Roc: like a posher Arona. BMW X2: X1 meets X4. And so on.
But a MINI that's maxi in size. And one with a Cooper badge but that also claims 135mpg? That's a riddle wrapped in an enigma. A confusing company of contradictory concepts.
It also costs £44,000. Damn. Expectations raised. We'll let you know how we get on. We're genuinely intrigued – excited, even – by the prospect.
Later: Our big MINI PHEV: what's it all about? »
Updates

An unexpected late night knock at the door starts the latest chapter in the MINI's odd behaviour…

In cold statistical terms, BIG MINI works very well for some and not so for others - but there's joy for all in the cabin.

Our Countryman isn't giving us anywhere near its claimed mpg - obviously - but what if you're a company car driver?

As the temperature drops so too does the MINI's battery range, and so too does overall fuel economy...

Our Countryman PHEV isn't giving us anywhere near the economy it should be. It's getting frustrating.

We've established that BIG MINI electric is fun to drive, but unfortunately it's also a very flawed long distance car.

We've had our big hybrid MINI for a while now, so if you're after a road test, here's the first half of one.

The hybrid Countryman is part zero-emissions car, part hybrid hot hatch, depending where you are...

The first few weeks toing and froing with our big plug-in MINI is bringing much frugal enjoyment.

The MINI Countryman plug-in has a complicated and intriguing drivetrain. Here's the crack.

24 October 2017: New arrival: MINI Countryman Cooper S E All4 PHEV
Our big plug-in MINI has arrived. It's confusing and exciting in equal measure. Mark explains all...