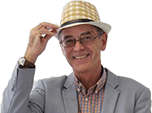 Our Cars: Mazda6 2.2 D SE-L Auto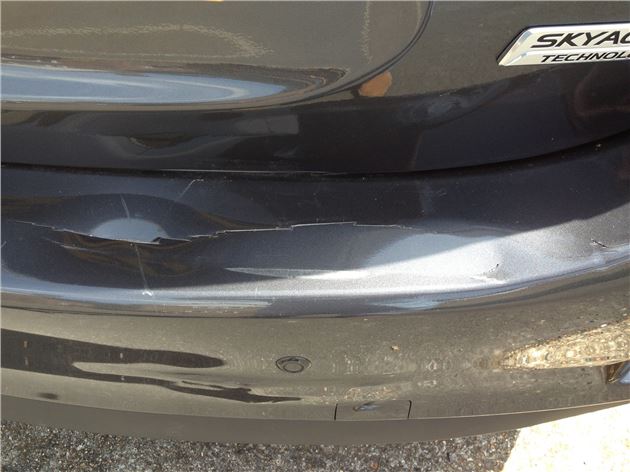 30 June 2013: The disadvantage of left foot braking
The Details
| | |
| --- | --- |
| Current mileage | 5923 |
| Claimed economy | 58.9mpg |
| Actual economy | 51.6mpg |
There has been a bit of a gap in the reports of my Mazda 6 due to 3 weeks absence on the other side of the world.
But mpg of the Mazda on Shell V-Power Nitro+, instead of Shell Fuelsave, seems to have brought a 9% improvement in mpg for a 5.7% increase in cost. So a no brainer.
Unfortunately, my return to these sceptered isles was marred by a lady in a Citroen C5 at a five-exit roundabout near Woking.
I saw the Fiesta careening round from the right on its doorhandles and, with my left foot on the brake, stopped instantly.
She didn't see the Fiesta and didn't get her right foot off the accelerator onto the brake and consequently rammed me quite hard.
If you think the Mazda's cracked rear valence looks bad you should have seen the Citroen. 
Because, luckily, she rammed me at a very hard part of the Mazda (where the rear towing eye screws in), but at a relatively soft part of the Citroen.
Makes me wonder how all these scammers get away with claiming whiplash because apart from the loud bang I didn't feel a thing.
I'm starting to get some feedback from other Mazda 6 drivers.
One reader reports that on 2nd July he takes delivery of a 175PS diesel Sport auto, and will be putting 40,000 kilometres on it a year. So we'll see how he does for fuel economy driving in countries with higher motorway limits than ours
Another is very frustrated at his built in Tom Tom which he says "keeps getting lost".  I've had no such trouble, but it does very occasionally need re-booting as if it's lost sight of its satellites. 
My main frustration is the phone. It will only hold a list of 6 'recent' numbers. And if it loses signal when I'm calling a number, it won't call that number again except from the phone itself. 
« Earlier: 2,000 Miles More and 3mpg Better Economy Later: Mazda now at 9,500 miles »
Updates

HJ bids a tearful goodbye to his Mazda 6, a car so good his spare car spent almost a whole year in the garage.

As HJ's Mazda 6 Skyactiv 2.2d 150 auto nears 13,000 miles and winter sets in the fuel economy has dipped to around 49mpg, but the car remains a delight to drive.

HJ's Mazda 6 is now up to 12,212 miles, had a service, been photographed by CP Plus, and acquired a camera of its own.

HJ gets a puncture and discovers how much worse than useless a 'tyre repair kit' can be.

A slightly early service was not only prudent, it gave us a chance to check out Mazda's new online booking system.

HJ's Mazda 6 has been clocking up the miles very pleasurably, but it will soon be time to start thinking about a first service.

30 June 2013: The disadvantage of left foot braking
HJ gets rear-ended at a roundabout

HJ feeds his Mazda 6 on Shell V-Power Nitro+ and notices a 3mpg improvement in economy.

HJ gets his long term Mazda6 absolutely filthy clocking up another 1,000 miles in a week.

HJ took delivery of his Mazda6 Skyactiv 2.2d 150PS SE-L Nav automatic in February. Here's how he got on over the first 965 miles