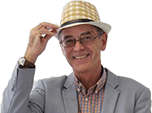 Our Cars: Mazda6 2.2 D SE-L Auto
17 December 2013: Mazda 6 Nears 13,000 Miles
The Details
| | |
| --- | --- |
| Current Mileage | 12,942 |
| Claimed Economy | 58.9mpg |
| Actual Economy | 49.00mpg |
| Service Cost | £222.42 |
| Replacement Tyre Cost | £254.50 |
Another long trip North has pulled the Mazda's mileage up to almost 13,000, and Christmas should see it top 14,000.
The colder weather, some horrible traffic jams and a few shorter runs have seen the economy dip to around 49mpg and, for the first time, I saw the DPF in action on a run back from Cliveden (photo) to Weybridge on a foggy morning.
However I drove, the engine was fuelling at the rate of 20-30mpg for more than 5 miles so I guess that the DPF had not taken too kindly to a monster traffic jam on the A308 past Staines the night before (10th December).
(Does anyone know what that was all about? Because, having been stuck almost solid for 45 minutes, the traffic suddenly freed up with no visible sign of what has caused the hold-up.)
The car remains beautifully smooth to drive and one of the nicest aspects of this is the steering.
It's precisely the right ratio for the car, meaning that you rarely have to shuffle the wheel and it has a delightful 'feel' and fluidity that has become rare in these days of electric power steering systems. Even the wheel itself is the right thickness and a pleasure to hold.
Performance remains entirely adequate, largely due to the 380Nm torque that's nicely spread through the limited rev range. And, though it lacks paddles, the nudge shift has a nice, oily precision to it that makes tackling bends very satisfying.
Nothing more to tell you at this stage. Next report in January.
« Earlier: 11,000 Miles in 8 Months, and Cameras Later: Mazda 6 Skyactiv: The Final Reckoning »
Updates

HJ bids a tearful goodbye to his Mazda 6, a car so good his spare car spent almost a whole year in the garage.

17 December 2013: Mazda 6 Nears 13,000 Miles
As HJ's Mazda 6 Skyactiv 2.2d 150 auto nears 13,000 miles and winter sets in the fuel economy has dipped to around 49mpg, but the car remains a delight to drive.

HJ's Mazda 6 is now up to 12,212 miles, had a service, been photographed by CP Plus, and acquired a camera of its own.

HJ gets a puncture and discovers how much worse than useless a 'tyre repair kit' can be.

A slightly early service was not only prudent, it gave us a chance to check out Mazda's new online booking system.

HJ's Mazda 6 has been clocking up the miles very pleasurably, but it will soon be time to start thinking about a first service.

HJ gets rear-ended at a roundabout

HJ feeds his Mazda 6 on Shell V-Power Nitro+ and notices a 3mpg improvement in economy.

HJ gets his long term Mazda6 absolutely filthy clocking up another 1,000 miles in a week.

HJ took delivery of his Mazda6 Skyactiv 2.2d 150PS SE-L Nav automatic in February. Here's how he got on over the first 965 miles