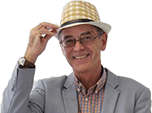 Our Cars: Hyundai Kona 1.6 T-GDi 4WD DCT Premium GT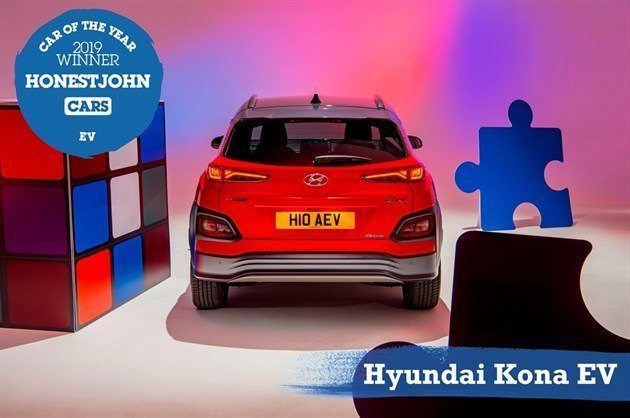 7 May 2019: In the case of the Kona, the electric model comes out on top
The Details
| | |
| --- | --- |
| Current mileage | 5468 |
| Claimed economy | 40.4mpg |
| Actual economy | 33mpg |
The Hyundai Kona has been awarded the Honest John EV of the Year. And it's well deserved. It's really good to drive - better than its petrol or diesel equivalent, in fact. Is that an issue? No. But does it highlight quite how unpleasant the 1.6-petrol model we run can be at times? Yeah...
So, let's start off with the things that make the Kona EV so popular with our readers. The electric crossover combines an official range of 279 miles with a relatively affordable £36,000 price tag (cheaper models are available with a shorter range) and a desirable SUV body style. The keen pricing, plus the fact that it'll cover most journeys before needing a charge, makes it very in-demand. It's exceedingly popular with our readers, beating competition from the Jaguar I-Pace and Nissan Leaf for the EV of the Year title.
Case in point, the Hyundai Kona EV sold out in the UK for the entirety of 2019 by mid-March. Around 1000 orders have been taken since it went on sale in August 2018, with just under 200 cars delivered. In 2018, 15,474 new electric vehicles were registered in the UK, meaning the Kona Electric is a strong player in a niche (but growing) sector.
Batteries located under the floor of the compact SUV means there's a reasonable amount of room inside. Although, the rear seats are a bit short of legroom, as per our ordinary Kona, and adults will sit slightly awkwardly.There's plenty of headroom, but the boot's 322 litres is smaller than rivals such as the Nissan Juke and SEAT Arona - as we mentioned in this update.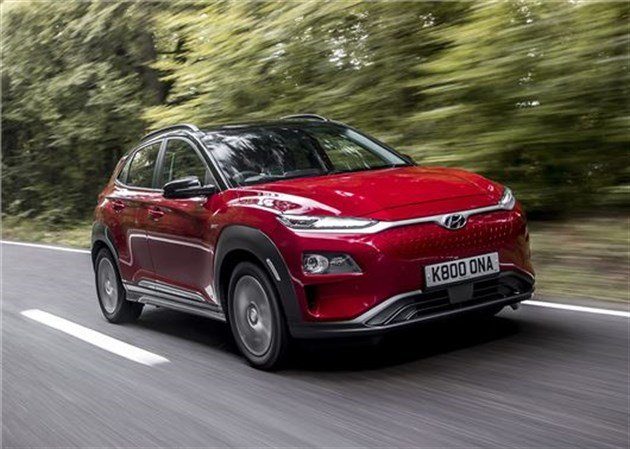 On the inside of the electric model, you'll find some hard plastics inside, but it feels like a modern cabin - despite lots of buttons. Like our petrol Kona, there's a 'floating' centre console and an eight-inch multimedia display with Apple CarPlay and Android Auto as well as built-in navigation in the Kona Electric.
In 64kWh guise, the Kona Electric's performance might take you by surprise. It can hit 62mph in 7.6 seconds and there's certainly enough power to make the wheels spin when pulling out of junctions hastily. It's fun, though, in the same way most electric cars are - instant torque and the weird sensation of accelerating without the sound of a conventional engine. The same can't be said about our 1.6 petrol variant, which accelerates slowly - revving loudly as it goes.
The range of the battery-powered model also beats our Kona hands-down. Simply plug it into a wallbox installed at home and it will hit 100 per cent in around six and a half hours. On those occasions when you are caught out away from home, fast chargers at motorway service stations will top it up to 80 per cent in around 45 minutes.
It's a change of lifestyle, sure, but we have to stop at the local fuel station to fill up our Kona twice a week considering it's still only returning 33mpg. Not quite the 40mpg+ official economy...
« Earlier: Our Hyundai Kona becomes a city dweller Later: Should I buy a petrol or diesel crossover? »

Updates

When it comes to crossovers and SUVs, Georgia covers whether it's best to go for petrol or diesel.

7 May 2019: In the case of the Kona, the electric model comes out on top
The Kona EV is better than Georgia's petrol model. But does that mean the EV is excellent or the 1.6-petrol should be avoided. A little bit of both...
Georgia moves house in the Hyundai Kona, but is it as practical as it seems?

Georgia takes you through the...uninspiring...interior of our Hyundai Kona.

Georgia dissects the name Kona, as well as a few other model name mishaps...

The Kona isn't fast, but it does sound a bit furious...

Georgia gets to grips with the Hyundai Kona and it's...unique...engine/gearbox configuration.