Our Cars: FIAT 500 1.2 Lounge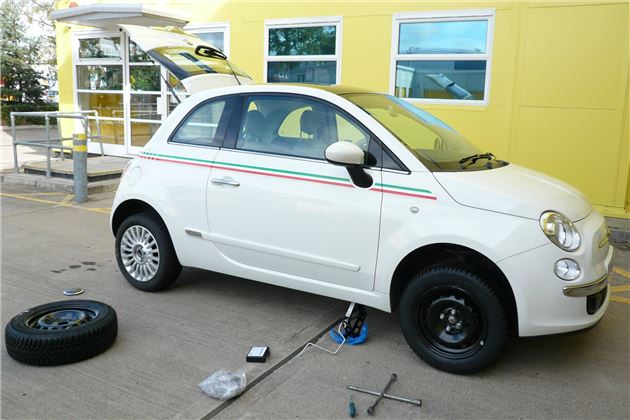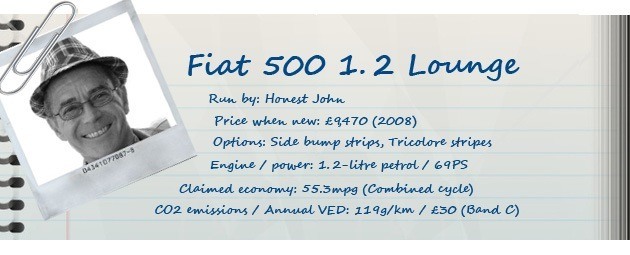 11 October 2011: Winter Tyres On Today
I know it was 20 degrees today.
But I had a bit of time, so I thought I'd get on with the job of fitting the winter wheels and Michelin Alpin tyres.
The job went like a dream. No hitches. No problems. (I'd already made sure the alloys and hubs would separate.) Remembered that the tyres are directional, so made sure the arrows pointed the right way.
I was a little put out to discover that the special bolts for steels I'd paid £4 each for were exactly the same as the ones that had held on the alloys. So I re-used the the bolts already on the car, together with the lock-nuts.
Something like 30 minutes later, job done. Put the alloys in my lock-up. And took the FIAT round the block rto see how it would feel on its new boots.
A little bit better, actually. The ride certainly improved.
And I think it looks quite good with naked black steel wheels. Just like FIAT 500s in winter in Switzerland.
I'll report how it gets on in the snow when we get some.
« Earlier: Snow at last Later: 4th Year Service »