Our Cars: FIAT 500 1.2 Lounge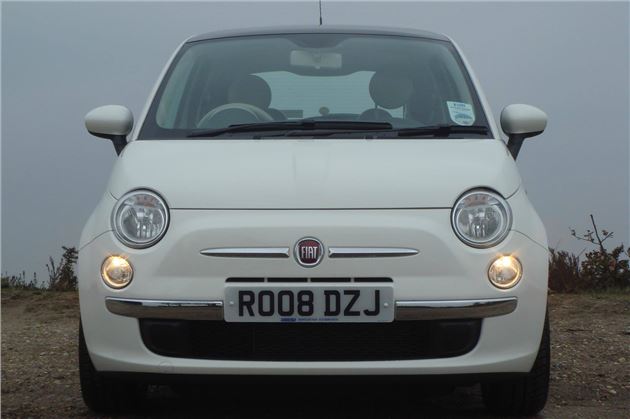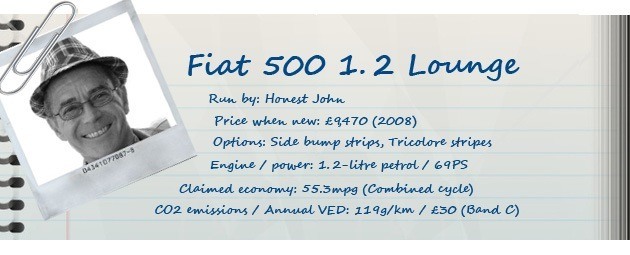 3 October 2011: FIAT 500 Gets the High Def Treatment
The fantastic weather on 2nd October got me out and at work on both cars preparing them for winter.
First job was to check that the alloys would actually come off. (Sometimes alloys fuse to their hubs.) And I didn't know how tight the bolts behind the locking nuts would be.
No problem. All the bolts were tight, but not ridiculously tight, and I was able to slacken them all off to check that the wheels weren't stuck to the hubs.
So, when it gets a bit colder later in the month, I'll have the alloys off and the smaller steels with their 175/65 R14 Michelin Alpins on without any problems.
On, then, to the paint, which I hadn't polished at all this year.
I used Autoglym deep cleansing fluid to get the old treatments and tar smuts off.
Then the seriously hard work of applying a layer of Autoglym High Def polish. 
The job took a couple of hours. But I couldn't have spent a sunny Saturday better.
And now 'Noo Lek' is just about ready for the horrible winter we're going to have.
« Earlier: First Long Winter Drive Later: In Search of Snow »