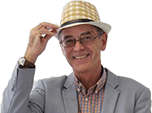 Our Cars: FIAT 500 1.2 Lounge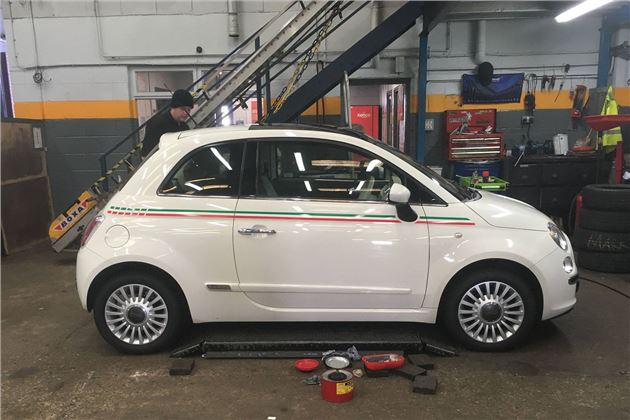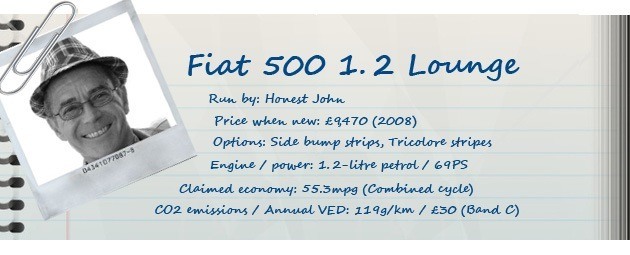 27 February 2019: New Boots for 11 Year Old FIAT 500
The Details
| | |
| --- | --- |
| Mileage 20,722 | |
| Claimed economy 55.3mpg | |
| Actual economy 48.5mpg | |
It's actually 3 years since you've last seen a report of my 2008 FIAT 500 and, knowing FIAT's reputation in the 1970s, many of you might have thought it must have dissolved.
Not a chance. It lives in a garage covered with a dust sheet and remains as rust-free and alsmost as clean as the day I bought it for £9,470.
It still gets a proper service and oil change every year, which must make it the best maintained 2008 FIAT 500 in the country. This job came to the princely sum of £195, including the MoT. (Find a good FIAT dealer: Parkside of Hounslow, and the rates are as low as an independent.)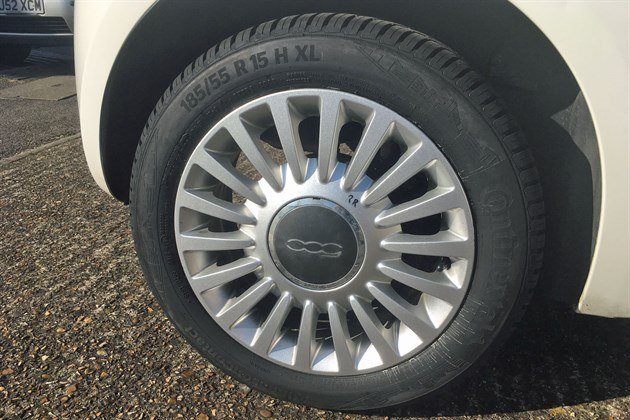 But this year, having incessantly praised Michelin Cross Climate tyres I'd had an offer of Continental's new AllSeasonContacts to compare. And, since the existing Michelin Energys, though only 2/3 worn, were now 11 years old, it made sense to take Continental up on it.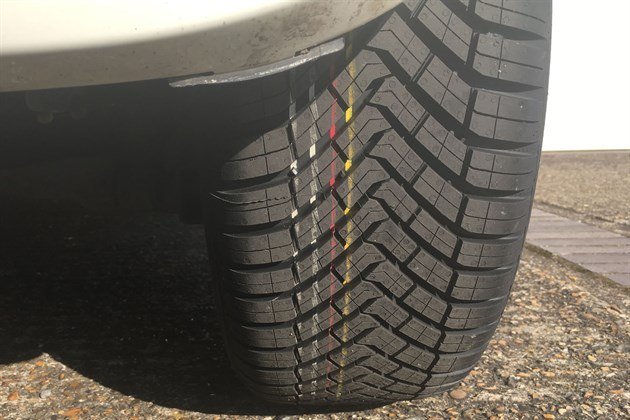 So another visit to the excellent MeriTyres in Chertsey and an hour later off I tootled on the new set of boots.
They immediately transformed the car. Rode better, gripped better, steered better and were quieter than the hard compound Energy Savers that, at 11 years old, had got even harder.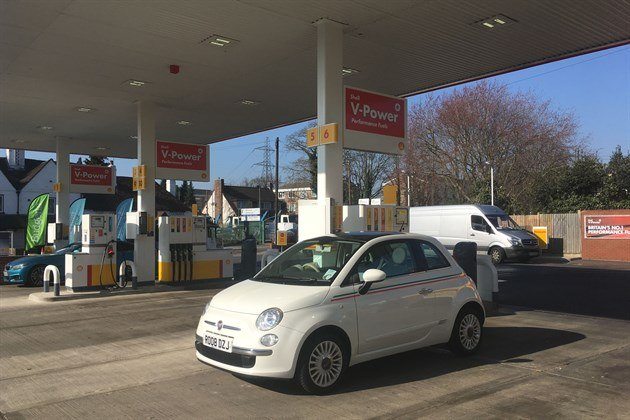 So, a quick splash and dash at Chertey's brand, spanking new Shell station then a trundle round the block past McClaren to get it properly warmed up, and back under the blanket until an emergency occurs that requires the spare set of wheels.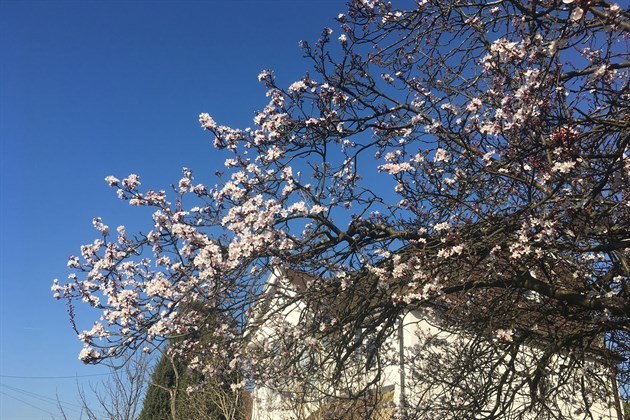 Not much chance of snow, though. It's 22C and even the cherry blossom is coming out.
« Earlier: FIAT 500 Gets Its 8th Annual Service