Our Cars: FIAT 500 1.2 Lounge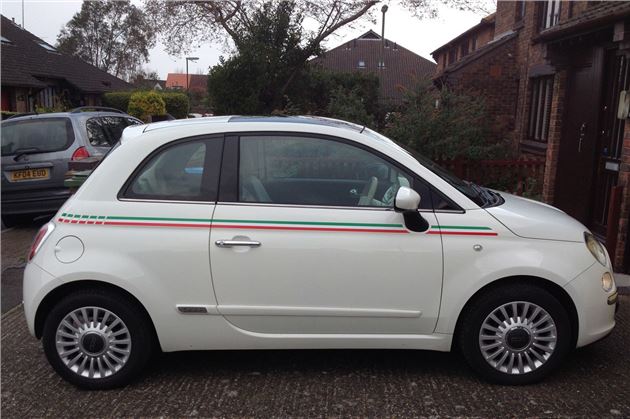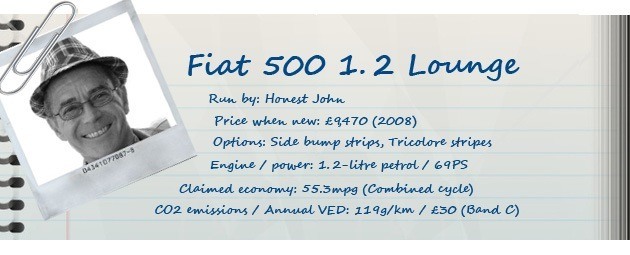 27 March 2014: Fiat 500 is still alive
The Details
| | |
| --- | --- |
| Current Mileage | 17,955 |
| Claimed economy | 55.4mpg |
| Actual economy | 50.8mpg (dash meter) |
To anyone who was wondering, my example of Fiat's little saviour is still alive and well. It's just that, over the last 18 months, 'my other car' has been so good I haven't had the inclination to drive it. Plus the small problem of a previous neigbour blocking my lock-up garage.
So I take it out every 4-6 weeks for a 30 mile run to keep the battery charged and lubricate the air-conditioning. Then tuck it back into bed.
It came out yesterday to go into to see Kevin at Parkside garage today. And emerged just after lunch, freshly MoTd, serviced and cleaned for the princely sum of £116.
The MoT mileage record says it all: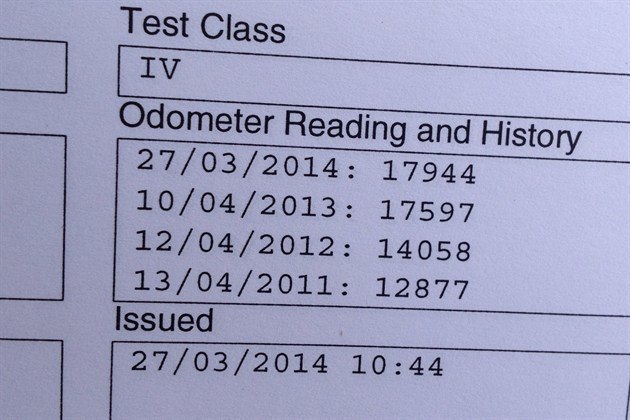 At least, my unused 500 had never gone wrong in any way, which says quite a lot for a six year old Fiat.
But I've got to keep it, because I never know when I might need it. A bit like a lifeboat on a ship.
What I can't understand is how multi car owners ever get to drive all their cars.
But maybe they don't work weekends.
« Earlier: FIAT 500: HJ's unused FIAT 500 remains largely unused Later: FIAT 500: Suddenly needed again »