Our Cars: Citroen C5 Aircross 1.5 BlueHDI Flair Plus EAT8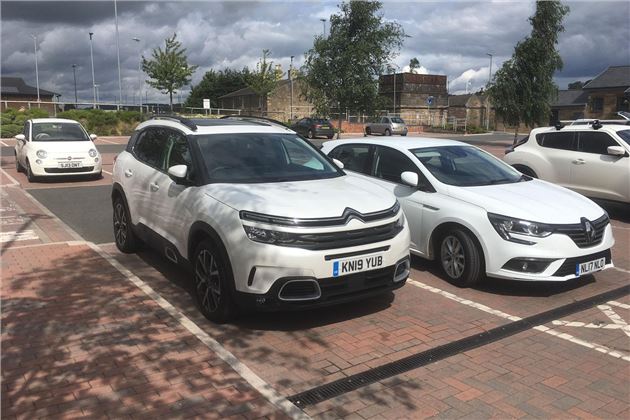 1 September 2019: Another 2,000 Miles in HJ's Citroen C5 Aircross
The Details
| | |
| --- | --- |
| Current mileage | 3,323 |
| Claimed economy | 70.6mpg |
| Actual economy | 48.69mpg |
| | |
Most of the mileage on my Citroen C5 Aircross is tripping between Surrey and Northumberland, which explains my high number of fuel receipts from Shell, Barnsdale Bar in Yorkshire.
However, I have begun to appreciate the considerable capacity of its load area. Not only does my collectors fair stand fit easily behind me, it doesn't obstruct rear vision.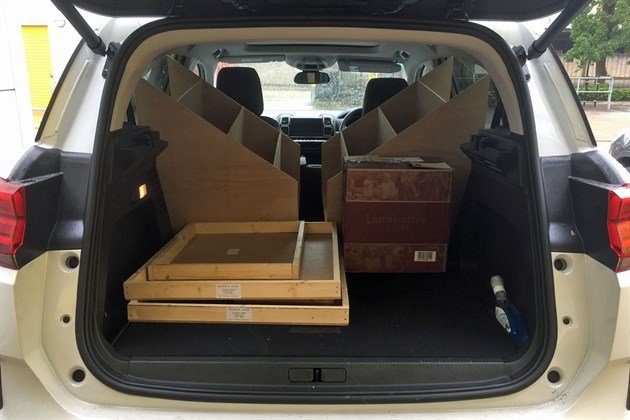 And (I don't have a photo), but when the family motor mower needed repair, it easily fitted sideways in the load bed with the rear seats up.
In my first report I mentioned that the satnav could not take postal codes, but Simon Broome of Citroen kindly sent instructions how to input them.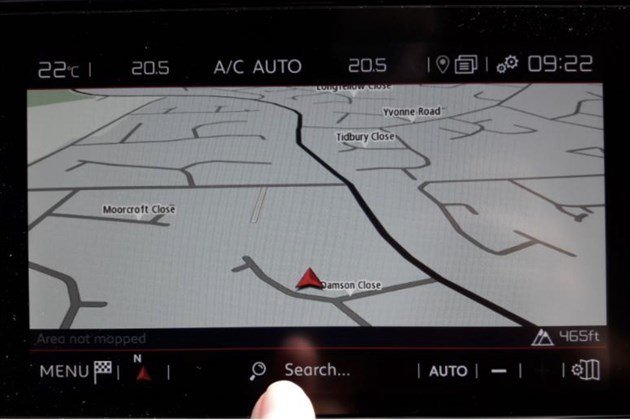 Simple when you know how. Just touch Search, then key in the postal code without any gap. The system then suggests an address that matches the post code and all you have to do is press OK.
It didn't help on a visit to Bruntingthorpe to drive the new Astra, though. The postcode took me to some industrial buildings very close to the actual location, but with no access, so I had to use my common sense and circumnavigate the airfield to get there. (I'm not blaming Citroen for that, of course.)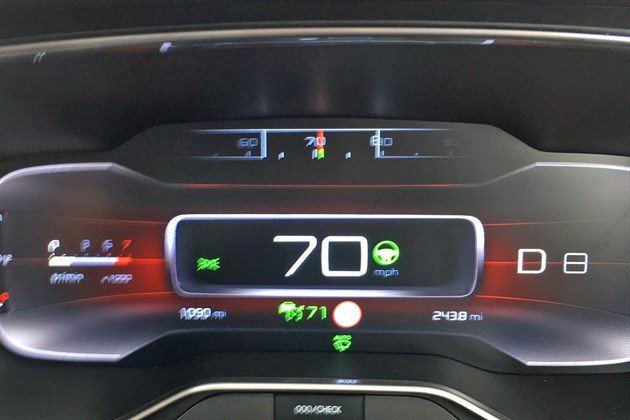 I've been using the self-steer more often to relieve the tedium of motorway driving. Good for arthritic wrists, but cannot be 100% relied upon. Doesn't always follow the road markings. Sometimes gets uncomfortably close to HGVs while overtaking. We're a long way from full autonomy there.
The Active Cruise Control also has a quirk possibly not contemplated when it was designed. A few places on the A1 northbound have right-hand sliproads. If a car in front turns onto that sliproad, then brakes, the radar picks it up and brakes the C5 Aircross as if the other car was directly in front. At least, that tells me it's working.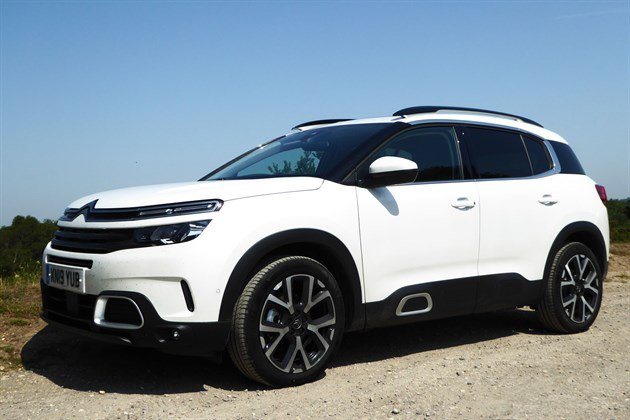 Cross-country, as road surfaces get worse, I increasingly appreciate the absorbent suspension, tyres and seats. I'd rather have that than pin sharp steering and backache. However, I think the 3008 GT line in the same 205/55 R19 Michelin Primacy 3 tyres is closer to my ideal.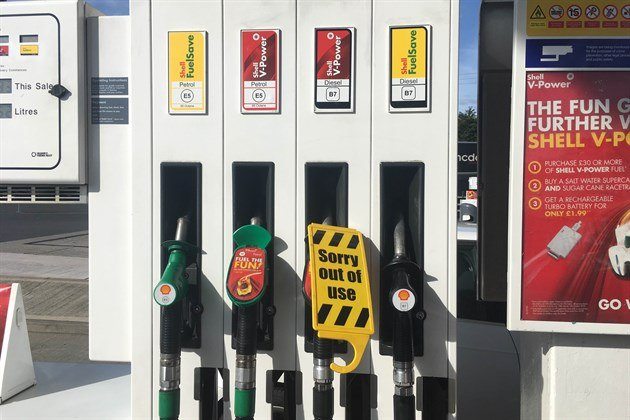 No AdBlue problems yet. I've topped it up a couple of times from the supplies in my shed. Fuel economy has become slightly better, but took a dip of about 6mpg after Shell Barnsdale Bar ran out of V-Power diesel and I was forced to used Fuelsave.
Road-testing the Audi Q3 Sportback showed up the superiority of PSA's instinctive EAT8 torque converter automatic to VAG's best DQ381 and DQ500 S tronic DSGs. In the Aircross I never, ever need to resort to the paddles. That said, the ZF 9HP 9-speeder in the latest Astra diesel is even better, making paddles so redundant they aren't even fitted. (See Page 15 of 'Autocar' 28-8-19)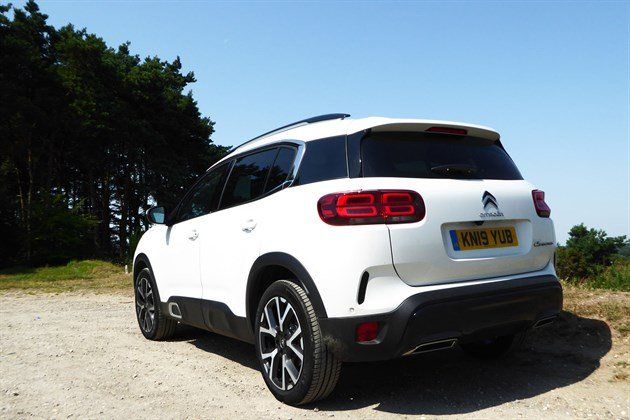 « Earlier: Citroen C5 Aircross First 1,100 Miles Later: HJ does nearly 3,000 miles in a month in his Citroen C5 Aircross »
Updates

HJ discovers a hidden secret of his C5 Aircross Flair Plus: Citroen's brilliant built-in dashcam.

2,600 miles in a month saw HJ's Citroen C5 Aircross transform into his mobile office

1,500 more very pleasant miles in the semi-autonomous Citroen C5 Aircross has HJ questioning the way other drivers drive.

HJ does nearly 3,000 miles in a month in his Citroen C5 Aircross 1.5 Blue HDI EAT8 and really begins to appreciate its 'advanced comfort suspension' and seats.

1 September 2019: Another 2,000 Miles in HJ's Citroen C5 Aircross
HJ puts another 2,000 miles under the 19-inch wheels of his Citroen C5 Aircross 1.5 Blue HDI EAT8 and finds it's much wider inside than his previous Peugeot 3008.

HJ's Peugeot 3008 has been replaced by a Citroen C5 Aircross with the same 130PS 1.5HDI engine and EAT8 automatic transmission. Here's how they got on together for the first 1,100 miles.