Our Cars: Audi A6 Allroad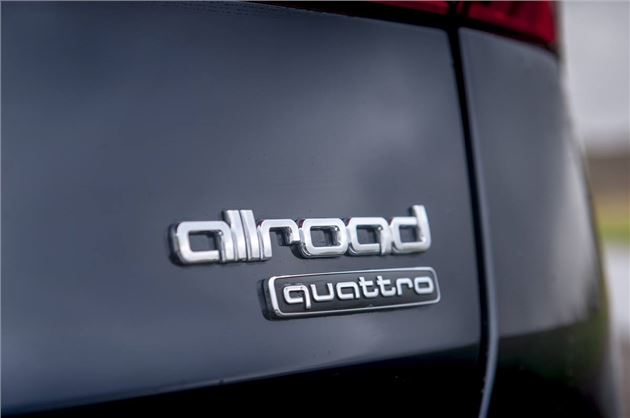 28 November 2019: Is this A6 worth £70,000?
The Details
| | |
| --- | --- |
| Current mileage | 2277 |
| Claimed economy | 47.9mpg |
| Actual economy | 35.9mpg |
Our A6 Allroad has a bit of an identity crisis - it's a Sport model that wants to be a Vorsprung. You see, when we ordered it at launch, Sport was the only trim level available. Yet that didn't mean we weren't able to give our car pretty much all of what you get with the posher Vorsprung model.
So from a starting price of £55k for the A6 Allroad Sport, we managed to bump our car up to £68,885. That's a big jump but our car is pretty much fully loaded with everything you'd want in your big lifestyle premium estate. The price of the Vorpsrung? From £71,000. It does get posher wheels though...
Those are some big numbers when you consider the A6 Avant range starts at £41,500 but if you want a cross country style big estate, there are few rivals out there. The A6 Allroad is slap bang in the middle of the V90 Cross Country at £47k and the Mercedes-Benz E-Class All-Terrain which is £63,000.
But having fully equipped our A6 Allroad, does it feel worth the money? Well there's no denying the quality nor the performance but it's the comfort which makes the Allroad feel like a luxury car. Even when loaded with people and luggage, our car is amazingly smooth over all but the worst of road surfaces.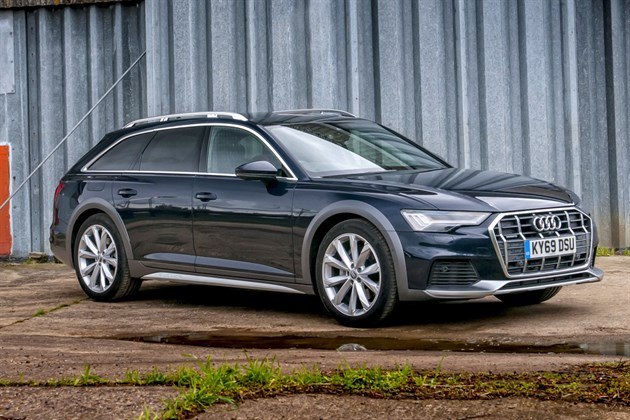 However, what's letting it down at the moment is the hesitant gearbox which we're hoping there will be a fix for soon as it continues to be frustrating at junctions and roundabouts. It's an annoying quirk and one which has knocked our confidence in the car, there are several times I've found myself coasting across a roundabout waiting for some acceleration...
It seems we'd have been better saving money and going for the lower powered 45 TDI model, which is hardly short of power and has more than enough performance for everyday driving. With no number badge on the boot, the neighbours won't know the difference either.
The last few weeks have given me a chance to drive our A6 Allroad on some more challenging roads than just the very dull A1. On my commute I've started coming off a few junctions early and taking the back roads. It's a route I often do if I have something good to drive (and some extra time for the journey to work).
On these typical country lanes, the A6 Allroad has actually impressed me. It may not be a car designed for throwing into corners and it feels a little bulky, but it's very capable and there's plenty of grip, giving you plenty of reassurance. With an upcoming comparison with an S6 Avant, this route will prove a handy test.  
« Earlier: Dear Audi gearbox, what is going on? Later: The options that are worth spending your money on »
Updates

They may seem like an expensive gimmick but Matrix LED headlight have proved to be a great innovation - as we've discovered in our A6.

For the cost of our A6 Allroad you could get a well specified S6 Avant. So which is the better choice? You probably won't be surprised...

With close to £13,000 of optional extras fitted to our A6 Allroad, we look at which are worth spending money on. And those that aren't.

28 November 2019: Is this A6 worth £70,000?
With all its extras, our A6 Allroad comes in at close to £70,000. Is it a worthwhile investment?

Our A6 Allroad has an eight-speed Tiptronic gearbox but it's not without its issues, as we're discovering.

The A6 Allroad has plenty of good points but its perhaps the quality and design of the interior which really stands out.

The new Audi A6 allroad joins our fleet as a replacement for the Volvo XC60. Can it match the Volvo's all round talents?