Your New Car Warranty May Not Cover As Much As You Think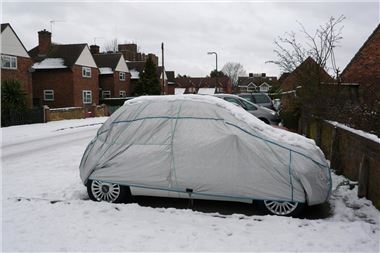 Many extended manufacturer warranties have significant exclusions for wear and tear.
Most fetermarket direct-to-consumer warranty policies have gaps and loopholes which leave car owners liable. For example, some may cover the cylinder head of a vehicle, but exclude failures due to overheating.
To offer more complete cover, Warranty specialist, Warranty Direct, has launched a unique 'top-up' policy. aptly named 'Warranty Wrap' which supplements existing cover by providing peace of mind where the original warranty falls short. 
Tailored to every customer's specific needs, 'Warranty Wrap' will upgrade any policy to include protection for failures caused by wear & tear, overheating, consequential loss/damage and components often overlooked like turbochargers, electrical systems and air conditioning units.
Moreover, as manufacturers increasingly provide 5 year, 7 year and 'lifetime' warranty cover, the level of protection often diminishes with time and can be rendered useless by mileage limitations. 
Because Warranty Direct is able to cover the parts other warranties do not reach, Warranty Wrap is an inexpensive and fully insurance-backed way of expanding your existing vehicle warranty cover, whether your policy is provided by a manufacturer or independent firm.
Warranty Direct Managing Director, Duncan McClure Fisher, says: "If a driver owns a Chevrolet, Hyundai, Kia, Toyota or a Vauxhall, or has existing cover via a dealer or an aftermarket provider, the chances are that Warranty Wrap will offer significant additional cover.
"Manufacturers that offer longer policies, usually between four and seven years, often won't cover wear and tear items or cars that overheat and the protection can tail off after three years, meaning drivers could discover that they're liable for the cost of repairs.
VW actually states of its 3 year new car warranty: "Items where the lifetime of the component is or can be influenced by driving style and external factors will only be considered under the terms of the warranty for a period of six months or 6,500 miles (whichever is soonest). Beyond that limit, the defects must be classified as wear and tear and will not be covered by the Volkswagen warranty."
McClure Fisher concludes: "Many policies which are sold with used cars or are offered for free can be patchy to say the least; it is well worth looking at your cover and 'wrapping' it if necessary."
It is available as a 12-month policy and can be bought, or renewed, up until a car is seven years old or has 75,000 recorded miles (or up to 130,000 miles while a car is on cover).
With the recent demise of SAAB, Autoquake and MotorCare Elite, Warranty Direct advises drivers to be certain their policy is fully insured and therefore regulated by the Financial Services Authority (FSA).  
Annual Warranty Wrap cover starts from as little as £80. For a quotation, go to www.warrantydirect.co.uk.
Ask yourself: How do I know if I need "Warranty Wrap" cover?
If you can answer "Yes" to any of the following questions you need Warranty Wrap.
 Do you own a new Chevrolet, Hyundai, Kia, Toyota or Vauxhall?
Does your car have a dealer warranty that has exclusions like 'wear & tear'?
Is your car's warranty 'non-insured'? This is easy to check. Look at the 'complaints procedure' section of your warranty document and check that you have the right to refer a complaint to the insurer AND the Financial Ombudsman Service (FOS).  If you don't or there is no 'complaints procedure' listed, you need the insurance backing of Warranty Wrap.
Follow Warranty Direct on Twitter at: www.twitter.com/Warranty_Direct
Comments