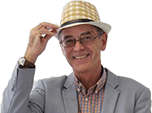 Hagerty offers classic insurance in Northern Ireland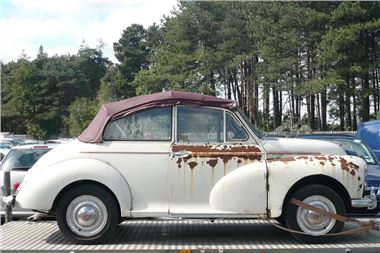 Hagerty International, the UK's classic and collector car insurance specialist has announced that it is now licensed to insure cars and owners who are based in Northern Ireland.
"We are delighted to be able to extend our competitive terms and exceptional service over the water to classic and collector vehicle enthusiasts in Northern Ireland" stated Angus Forsyth, Managing Director of Hagerty International. "We are often approached at the classic car events we attend in the UK by enthusiasts from Northern Ireland and we very excited about offering our services to this thriving community."
Hagerty have announced that they will also be able to insure classic car enthusiasts via their insurance agent and have declared their willingness to work with local agents in Northern Ireland. "We have numerous brokers in the UK who use Hagerty to underwrite their portfolios of classic car insurance" Forsyth continued. "We hope our rates and commissions levels will prove to be as beneficial to the agent network in Northern Ireland as well."
For more information about Hagerty's direct or agent led business in the UK, please call 0844 824 1130.
Founded in the USA in 1983, initially to provide speciality insurance to classic boat enthusiasts, parent company Hagerty Insurance launched its service for car collectors in 1991, and is now the largest classic and collector car insurance specialist in the USA and beyond.
UK-based subsidiary, Hagerty International, was established in 2006 to cater for the parallel market sector in the UK and Europe, and now offers a bespoke portfolio of insurance products, underwritten by Allianz.
Hagerty has built a robust and buoyant reputation for matching its clients' passion for classic vehicles, underlined in their belief that classic and collector cars are 'fun cars that you own because you desire them, not because you need them'.
More at www.hagertyinsurance.co.uk
Comments