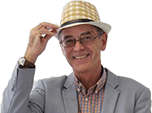 Mondeo is Britain's Most Used Car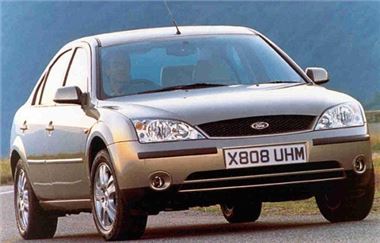 The Ford Mondeo has been revealed as the most-used car in the UK, thanks to research conducted by Warranty Direct. On average, 'Mondeo Man' clocks up 15,483 miles each year – over 700 more than the next most-used car, the Saab 9-5.
Warranty Direct compiled statistics from more than 50,000 cars over the last 10 years to provide much more accurate details than the benchmark 12,000-mile annual average traditionally used when buying a used car.
Britain's Top 10 Most Used Cars
Make/Model - Average mileage per year
Ford Mondeo (00-07) - 15483
Saab 9-5 (01-) - 14774
Renault Laguna (00-08) - 14571
Volkswagen Passat (97-05) - 14169
SEAT Alhambra (00-) - 13988
Audi A4 (01-08) - 13869
Audi A6 (97-04) - 13843
Chrysler Grand Voyager (97-08) - 13798
Mercedes W211 E-Class (02-) - 13744
Volvo V70 (00-07) - 13644
Naturally, smaller cars spend less time on the road, with the Daewoo Matiz taking the title of Britain's lowest-mileage car – its owners drive it for just 6,968 miles per year on average.
Sporty models such as the Mercedes SLK and BMW Z3 also spend more time on the driveway than the highway, with average mileage of just 7,425 and 7,518 miles respectively.
Although the Mondeo recorded only the seventh highest used car sales figures of 2007, its prime position in the company car market puts it in the firing line for high mileage, along with fellow fleet favourites, the Saab 9-5 and the Renault Laguna.
"This kind of information could prove invaluable when buying a used car," said Warranty Direct's Duncan McClure Fisher. "For example, you may find a four-year-old Nissan Micra with 30,000 miles on the clock and think it's a low mileage machine but in reality it's just the average. With a bit of shopping around you could probably find even better."
Britain's Top 10 Least Used Cars
Make/Model - Average mileage per year
Daewoo Matiz (98-03) - 6968
Nissan Micra (98-02) - 7384
Mercedes SLK (96-04) - 7425
Volkswagen Lupo (99-06) - 7430
Fiat Seicento (98-03 - )7512
BMW Z3 (96-03) - 7518
Vauxhall Tigra A (94-01) - 7686
Ford Fiesta (96-02) - 7916
Ford Ka (96-) - 7941
Daewoo Nubira (97-03) - 7978
More at
www.warrantydirect.co.uk
Comments