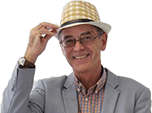 Autoquake Reports Used Car Prices Dropping Faster Online Than On Forecourts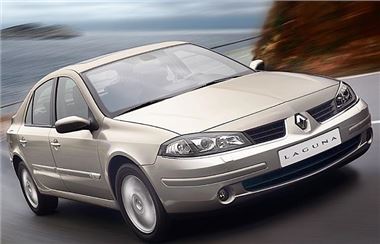 The values of used cars are falling and they are dropping faster online than on the forecourt reveals Britain's largest online used car retailer, Autoquake.com.
"After months of rising prices, we're seeing signs that the used car bubble has burst," said Fredrik Skantze, Autoquake.com's Co-founder. "Values at auction have begun to slide, and our prices are lower than they were a month ago."

A car which would have retailed for £10,000 on Autoquake.com a month ago is now typically listed at £9,312, a drop of £688.

The price gap between online retailer Autoquake.com and conventional car dealers is widening. The average price gap between an Autoquake.com vehicle and a car supermarket vehicle is usually 10% and is currently standing at a record 13%.

"As an online retailer, we can react more quickly and follow the movement of the market to ensure consumers get the best value car." explained Skantze. "A traditional bricks-and-mortar dealer has money tied up stock and can't just change the windscreen sticker prices of its cars overnight. At Autoquake.com, we can."

Used car values look set to fall further between now and the end of the year. Glass's, the leading trade price guide, expects prices to drop by between two and four per cent by the start of 2010.

"These lower prices won't last forever," warns Skantze. "Early winter is usually a quiet time for the used car market, we expect to see values stabilise or even rise slightly come the New Year. So for anyone who has been put off shopping for a used car because of rising prices, now is the time to buy."

The top 10 Autoquake.com average percentage price reductions in the last month by model are:

RENAULT LAGUNA 14.8% and £532 reduction

VAUXHALL VECTRA 13.9% and £645 reduction

RENAULT MEGANE SCENIC 12.6% and £664 reduction
RENAULT MEGANE 12.5% and £620 reduction

VOLKSWAGEN GOLF PLUS 12.1% and £907 reduction

SAAB 9-3 11.8% and £1,151 reduction

TOYOTA COROLLA 11.7% and £ 840 reduction

NISSAN NOTE 11.1% and £636 reduction

VAUXHALL MERIVA 10.9% and £570 reduction

AUDI A3 10.6% and £1,130 reduction


Autoquake.com's proven online retail model sells high quality used cars on behalf of large corporate fleet and leasing companies direct to consumers through its website Autoquake.com. Autoquake.com pioneered the concept of enabling consumers to buy a used car from the comfort of their home. Cars are displayed in Autoquake.com's virtual showroom with descriptions including 40 high quality digital pictures. The breadth and transparency of information about the vehicle dramatically improves the
purchase experience for the buyers who are enthusiastically embracing the Autoquake.com model which includes low, no haggle prices. All cars go through a 141 point inspection and come with a 100% money back guarantee. Car finance Autoquake Finance , warranty, insurance, and delivery are supplementary options that buyers can benefit from.

Fleets typically remarket cars through trade channels such as wholesale auctions where cars are sold at trade prices to car dealers. For fleets Autoquake.com is an attractive disposal channel that gives them a slice of the retail margin whilst delivering days to sale that are similar to auctions. Autoquake.com sells used cars on behalf of large fleet and leasing companies. The ex-company cars are taken directly from the UK fleet operators, prepared to retail condition and sold via the Autoquake.com
website. Because Autoquake.com takes out a step in the value chain, it can provide higher returns for fleets while still saving consumers money. The company is funded by leading venture capital companies Accel Partners and Highland Capital Partners who are also investors in companies such as Facebook, Digg and Real Networks.
Comments