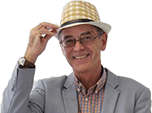 Top Restorer Celebrates 30th Year in Business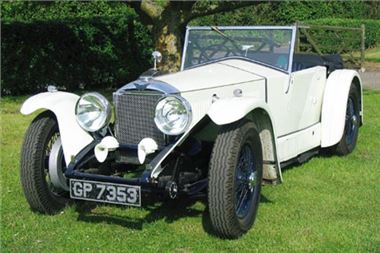 Beaufort Restorations is celebrating 30 years of restoring, repairing and preparing an extraordinary diversity of fascinating historic road and competition cars for clients across the world.
Managing Director Mike Williams and his specialist team have brought back to life everything from an 1898 Locomobile steam car to Grand Prix cars. The eclectic mix in the workshop has also included a 1920s NN Renault bread van which Mike surmises may well have been used by the Maquis (part of the French Resistance) during WWII as, when the paint was stripped off, a spray of machine gun bullet holes was revealed.
Vintage and Historic Grand Prix and sports-racing cars the team has restored and/or prepared grace racetracks across Europe, preserving these pieces of motor racing history for spectators to enjoy in action decades after they first raced.
They include such legendary machines as the ex-Graham Hill BRM P261, 'Hanuman II' – the ex-Prince Bira of Siam E.R.A. R12B, a Maserati 250F, three Connaught GP cars, C-type Jaguar XKC 008, the D-type XKD534 (known as the 'New Zealand Barn-Find Car'), a 1970s Formula 5000 McLaren, and the one of the last British front-engined Grand Prix cars, the beautiful Aston Martin DBR4/250.
Beaufort Restorations' craftsmen have always turned their highly skilled hands to restoring and maintaining an equally diverse range of road cars. Here, again, the 'patient' list is fascinating, including virtually every type of pre-war Bentley, plus Aston Martin DB4, DB5 and DB6, pre and post-War Alvis, pre-War MGs, MkVIII, Mk2, XK 120 Lightweight and XK 150 Jaguars, SS100, Isotta Fraschini, Lancia Aurelia B20, the afore-mentioned 1898 Locomobile steam car, Railton Fairmile Coupé, 1920s Stanley Steamer, Messerschmitt Tiger and Borgward Isabella, plus a variety of pre and post-war motorcycles.
They have also undertaken the redesign and build of a Riley Big 4 to meet the client's desire for a 'more sporting machine' that could be entered into competitive events and even returned a Tiger Moth biplane to the skies with a fresh colour scheme. Beaufort Restorations has been awarded the accolade of 'Restoration of the Year' at the International Historic Motorsport Show, and received a Bonhams award for restoration excellence.
Everything under one roof
Key to Beaufort Restorations' success is the fact that it can provide everything needed for a total nut and bolt restoration of a historic vehicle at its workshops in the Kent countryside, and, if any component – however large or complex - is beyond restoration, the company's craftsmen can make a replacement.
Engines can be rebuilt, reconditioned and blueprinted. Bodywork can be restored or new, one-off panels or complete bodies constructed from alloy or steel. Chassis can be renovated or new chassis fabricated, and ash frames created from scratch. Transmissions, brakes and electrics can all be restored or, again, new ones made. And the perfect finishing touches are delivered in the paintshop, with its temperature-controlled paint booth, by the coachtrimmers, who work with the finest leather, Wilton carpet, woolcloth, double-duck and mohair, and by the metal platers, who use chrome and nickel to restore bumpers, radiators etc. to their former glory.
"Our aim from the start was to create a 'one-stop-shop', where an owner could find, under one roof, all the specialist services and knowledge needed for the total restoration of their motor car. We didn't want to be restricted to one area of specialism or to one marque."
A labour of love
Over the years, Mike has seen the highs and lows of the effect the world's economic climate has on the historic car world at first hand. The recession of the early '90s and the crash of the collectors' car market was a hard blow to the company, but the car collector David Wenman became his fellow Director in the business and Beaufort Restorations went from strength to strength.
Mike has seen every type of owner, from the 'Cheque Book Charlies' of the late 80s who saw cars purely in financial terms to the true enthusiast. After 30 years working on the machines he loves, with a business that has enabled him to meet boyhood heroes such as Tony Rolt, Tony Brooks, Tony Rudd, Sir Stirling Moss and so many others, he takes perhaps the greatest satisfaction in seeing each enthusiast owner's reaction when presented with the finished project – such as that of the owner of a low-chassis Invicta S-Type. The man had owned the car since the 1960s but it had not been drivable for many, many years. When the owner collected it, Mike remembers "The absolutely HUGE grin on his face... a mature man scrolling back through the years, the countryside flashing by as he changed up through the gears - man and machine reunited for new adventures!"
Challenging new projects always invited
"It would be fitting to mark our 30th anniversary with a new and challenging project," said Mike Williams, "and we invite owners currently contemplating what may seem like an impossible restoration to contact us. We also invite both existing and potential clients to visit our new website, where they can view many of our projects."
Beaufort Restorations can be contacted on +44 (0) 1795 830288 or through www.beaufortrestoration.com.
Comments