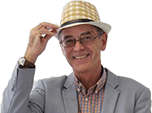 Prtestige Car Servicing Signs Up To Motor Codes

The Motor Industry Code of Practice for Service and Repair has boosted
its subscriber reach with the commitment of over 500 independent garages
through Prestige Car Servicing.
Prestige, the fastest growing independent car servicing network in the
UK, has agreed to sign up all its sites nationwide, demonstrating its
dedication to high service standards and customer satisfaction.
"We are committed to the highest service and quality standards.
Enrolling our network in the Motor Industry Code of Practice scheme will
enable Prestige Car Servicing to deliver an unrivalled national network
of service centres. Our vision is to have a national network that brings
our customers an unsurpassed reputation for quality, reliability and
professionalism," Craig Archibald, Fleet Sales Director, Prestige Car
Service.
"The Motor Industry Code of Practice for Service and Repair is an
industry-wide code, demonstrating the sector's commitment to building
consumer confidence. I'm particularly excited to see our subscriber
numbers boosted by so many independent garages and thank Prestige for
the public commitment it has made to the scheme," said Motor Codes
director, Chris Mason. "Most UK garages already deliver the standards
set out by the Code but we urge them to demonstrate this by subscribing
and registering their commitment to fair and honest trading."
The Motor Industry Code of Practice for Service and Repair safeguards
consumer interests by helping them identify responsible garages and
encourage the sector to raise and maintain a high standard of customer
service. More than 5,000 garages in the UK have already subscribed to
the Code which is currently progressing through the Office of Fair
Trading (OFT) Consumer Codes Approval Scheme. It has completed the first
stage of the OFT's code approval process.
Developed and launched in response to consumer concerns over pricing,
quality of work and customer service, the Code commits subscribing
garages to:
* honest and fair services
* open and transparent pricing
* completing work as agreed
* invoices that match quoted prices
* competent and conscientious staff
* a straightforward, swift complaints procedure
And offers motorists:
* an online search facility allowing consumers to locate their
nearest subscribing garage
* a free consumer advice line (0800 692 0825)
* free conciliation and low cost, legally binding arbitration
Full details can be seen at
www.motorindustrycodes.co.uk
Comments