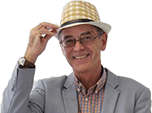 Simgaport GP Packages from £969pp

Airtrack Motorsport has been appointed as an Official Agent for the Singapore Grand Prix and is now able to offer tickets and hospitality for this event on 28th September.
Airtrack Motorsport is the ONLY Official Agent in the UK providing a full travel service including direct flights with Singapore Airlines and a range of hotels.
Packages vary in price from £969 per person sharing a room excluding flights and ticket. Tickets are costed separately, from £110 to £546.
"As the premier sports travel and entertaining company in the UK this is another feather in our cap" remarks Barry Bristow, MD of Airtrack.
"F1 is back on track to be the number one sport - and all thanks to Lewis Hamilton"
More at
www.airtrack.co.uk
Comments