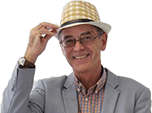 R8, M3 V8 and 599 Join P1 North Fleet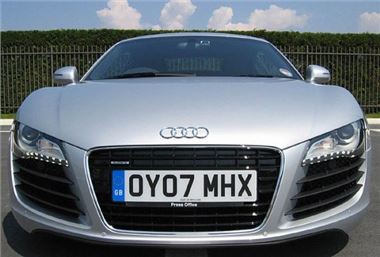 P1 North, the Cheshire-based supercar club, will take delivery of the definitive must-have supercar trio during the first 10 weeks of 2008.
The highly acclaimed BMW M3 arrives in January 2008, while the much sought-after Audi R8 and Ferrari 599 join the fleet by the end of March.
The new cars join a garage of exotic and expensive supercars that bring up to 70 days a year of exclusive driving experiences to car enthusiasts and petrolheads from across the UK.
"People who have ordered these cars have to wait weeks, months or even years to drive them. Subject to availability, P1 members can be driving them within days of joining the club," said Nick Bailey, Managing Director, P1 North.
"What's more, they get to drive them without the worry of depreciation or maintenance."
P1's membership proposition provides massively more value than simply renting a supercar. A joining fee of £2,500 and then an annual fee of either £12,500 or £14,500 will buy between 50 and 70 days driving some of the world's most desirable cars. Normal supercar rental prices mean that sort of budget would cover two or maybe three weekends' worth of use.
P1 pioneered the concept of shared access to supercars when it was launched in October 2000. P1 North members - who are from across the North of England and Scotland, and carefully vetted before being welcomed on board - can pay an extra £3,000 and agree to separate terms and conditions to enable them to get their hands on a £300,000, 210mph Mercedes-Benz SLR McLaren.
"The annual fee buys points which are exchanged for driving time in cars throughout the membership year. The number of points used on a booking is dependent on the car's group, the season and the day of the week," said Nick Bailey, Managing Director of P1 North.
"The overall number of days that a member enjoys from their membership year will vary according to the combination of club cars chosen and the time of year they are driven. Current P1 members are enjoying an average of around 50 to 70 days driving per year."
Now in its eighth year, the club - launched by Damon Hill and Michael Breen - offers its members unrivalled access to a garage of the world's finest and fastest cars without the drawbacks and costs of ownership.
In return for an annual membership fee the club takes care of depreciation, maintenance, insurance and storage leaving members free to enjoy cars.
P1 North is the club's second UK branch, based at a secret location in Cheshire. It was launched in October 2006, with 40 founder members and a starting fleet of ten supercars. The P1 North fleet will continue to grow as further membership places are released by application up to a maximum of 250 members.
More at
www.p1international.com
Comments