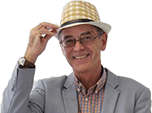 Classic Car Book Makes Excellent Christmas Present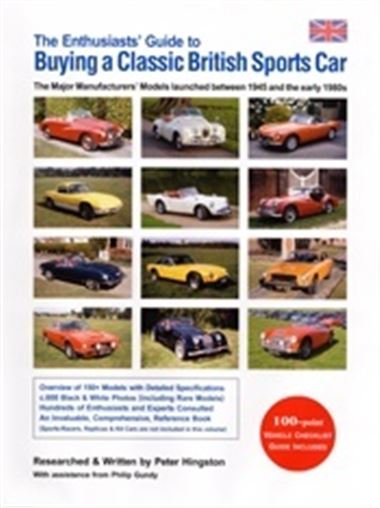 The Enthusiasts' Guide to Buying a Classic British Sports Car is likely to become the standard work, according to Alan Morgan, chairman of Club Lotus.
The guide took over three-and-a-half years to produce and involved hundreds of enthusiasts and experts in over 70 UK classic sports car clubs, who scrutinised each of the 150 model entries for accuracy.
This high-quality, 184-page hardback book has 600 black & white photos (most taken just for
this book) and costs £22.95.
ISBN: 0906555256.
Title: "The Enthusiasts' Guide to Buying a Classic British Sports Car".
Author: Peter Hingston.
Sub-title: "The Major Manufacturers' Models launched between 1945 and the early 1980s".
It's informative, it's nostalgic, and it's great fun for lovers of classic British cars to browse.
Some comments. . .
"It's all there for the novice, as well as the informed buyer needing to be reminded of
marque characteristics. This book is probably the best buyers' guide out there. I have seen none better."
Graham Vickery (Sunbeam Tiger); review on Amazon.co.uk.
"A quite excellent and well-researched entry for the 2-Litre Bristols."
Geoffrey Herdman, Bristol Owners' Club Chairman.
"An excellent and comprehensive summary of the Jaguar XK range."
Mick Duffy, Jaguar Drivers' Club XK Register Chairman.
"I have had a good look at your Ginetta entries and you have done a good job, rather better
than most Ginetta outsiders who attempt such things, I have to say."
Trevor Pyman, Ginetta Owners' Club and Ginetta author.
"I thought the text (on the MG T-Series) was very informative, and reads exceptionally well."
Stewart Penfound, MG Car Club T Register.
"I have glanced at the Lea-Francis entries and they seem to be properly researched and pretty accurate, which is only too rare nowadays."
Robin Sawers, General Secretary, Lea-Francis Owners' Club.
"How refreshing it was to deal with the publishers of this book, who took the utmost care in their lengthy research, going to the technical experts of each marque, via the owners' club in my case, and then re-submitting the text for amendment and proof reading before final print. I have confidence in this well written book when I read about makes other than mine, that what is on the page is not the result of guesswork, opinion, or conjecture, but diligent hard work."
Robert Buckby, The Bond Owners' Club; review on Amazon.co.uk.
'The Enthusiasts' Guide to Buying a Classic British Sports Car' is currently available in the UK from Waterstone's (top 100 branches), Motor Books in London, Hatchards of Piccadilly, and Wil's Automobilia in Chesham; also direct from the publishers (Hingston Publishing), who can supply signed copies at no extra cost. Worldwide, the book is available through Amazon.
For further information, please contact:
Peter Hingston (author & publisher)
Hingston Publishing Co., Hereford.
Tel: +44 (0)1981 251621
Fax: +44 (0)1981 251605
Email:
hingston@btinternet.com
Website:
http://www.hingston-car-books.co.uk
Comments