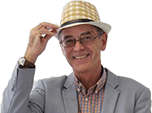 Hyundai and Toyota Register Most Cars Under Scrappage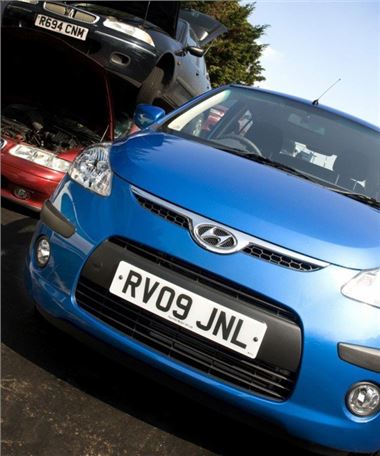 Hyundai registered 4,664 under scrappage up to the end of June, and Toyota 4,468, according to the SMMT.

Next was Ford with 4,299, whole KIA, FIAT and Nissan registered 2,789, 2,194 and 2,036.

Big manufacturers with small results included VW with 356 and Renault with 275. Unsurprisingly, Bentley did not register any cars at all as part exchanged for a scrapper.

A total of 29,796 vehicles were registered under the scrappage scheme between 18th May and 30th June, while scrappage accounted for 9.7% of June's new car registrations total with 17,014 units.

In the commercial vehicle sector, 323 vans were registered under scrappage in June, accounting for 1.9% of the total scrappage registrations and 1.9% of overall van registrations in June.

"The scrappage incentive scheme is working well and has encouraged a lot more people back into showrooms," said SMMT chief executive, Paul Everitt. "In the coming months, we will see an increase in the rate of deliveries and this will confirm further progress on the industry's long road to recovery."

"The true impact of the vehicle scrappage scheme will be felt over the next few months, as the volume of orders made via the scheme are processed and consumers receive their cars," says Sue Robinson, Director of the RMI National Franchised Dealers Association (NFDA), representing the UK's car dealers. "One positive sign is the return of the private buyer to the new car market, particularly encouraged by the scrappage scheme."

According to Robinson, : "It can take up to two months for a new car purchase to go from the initial order to the delivery to the customer, so most of the purchases made under the scrappage scheme have yet to translate into sales. We expect the full impact of the scheme to make itself felt from next month onwards."

Total vehicle registrations by brand through the scrappage incentive scheme


ABARTH 12

ALFA ROMEO 155

AUDI 31

BMW 273

CHEVROLET 3

CITROËN 834

DAIHATSU 134

FIAT 2,194

FORD 4,299

HONDA 1,342

HYUNDAI 4,664

ISUZU 12

JAGUAR 16

KIA 2,789

LAND ROVER 50

LEXUS 13

MAZDA 639

MERCEDES 144

MG 2

MINI 382

MITSUBISHI 420

NISSAN 2,036

PERODUA 22

PEUGEOT 1,963

PORSCHE 6

PROTON 27

RENAULT 275

SEAT 83

SKODA 122

SMART 92

SUBARU 30

SUZUKI 1,066

TOYOTA 4,468

VAUXHALL 842

VOLKSWAGEN 356

Total 29,796

Please note, these figures are generated by SMMT by aligning information submitted as a result of the scrappage incentive scheme and its own Motor Vehicle Registration Information System (MVRIS). Due to the timings involved in the scrappage scheme's administrative process, there may be a short time delay on some vehicles appearing within this data. The figures are therefore subject to change.
Comments