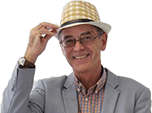 FORD SCRAPPAGE DEALS BOLSTER MAY SALES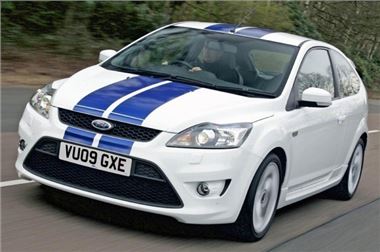 Market leader Ford saw sales of its small car range climb in May, returning to levels of a year ago.
Figures out on 4th Juner from the Society of Motor Manufacturers and Traders show new Ford Ka, Fiesta and Fusion registrations within 50 units of their 10,046 total in May last year.
Ford's new Fiesta continued its monthly competition with the ever popular Ford Focus for the UK's number one sales spot. Ford Fiesta was Britain's top seller in May and overall leader year to date, with Focus second in both charts.
Ford outperformed the total May car market by almost nine per cent. Compared with an industry drop of 24.8 per cent, Ford sales fell just 16 per cent versus May 2008. The Government's scrappage scheme has already started to have a positive effect, with more than 3,800 extra Ford registrations added last month.
Ford's Ka, Fiesta and Fusion model ranges account for two thirds of scrappage transactions in blue oval dealerships. The remainder is chiefly for Ford Focus, with the balance spread across the rest of Ford's range.
Ford's strong performance in a reduced market resulted in a total share of 17.3 per cent of all May vehicle sales – a percentage point up on a year ago. The growing popularity of more economical vehicles helped the Ford Kuga compact crossover, capable of 46.3mpg and 159g/km CO2 emissions, achieve a near 50 per cent sales surge.
Nigel Sharp, Ford Britain managing director, said: "We hope this scrappage scheme will boost sales of new vehicles and in doing so, help secure jobs at Ford and our dealer partners, and assist the environment. It is early days yet but increased web traffic and showroom visits are now turning into vehicle registrations, so we remain optimistic as we head into the summer selling months."
Sales of Ford cars under the 120g/km CO2 tax break rose by 57 per cent last month – and have more than doubled so far this year compared with the same 2008 period.
•Official SMMT top sellers list for May 2009:
1Ford Fiesta7,040
2Ford Focus6,693
3Vauxhall Corsa5,525
4Volkswagen Golf3,961
5Vauxhall Astra3,549
6Peugeot 2073,103
7MINI2,650
8Ford Mondeo2,647
9Nissan Qashqai2,629
10Vauxhall Insignia2,602
More at
www.ford.co.uk
Comments