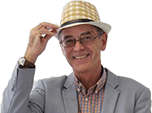 Auction Values Continued to Rise in April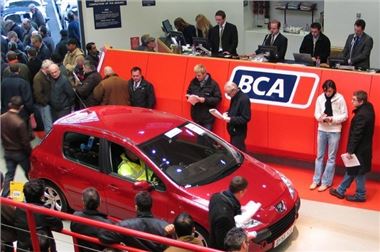 BCA's latest Pulse report for April shows that average used car values are continuing to rise, with now six consecutive months of growth recorded.
In April, average auction values increased to £5,641, a rise of £59 (1%) over the figure of £5,582 recorded in March. This suggests the market is beginning to settle, as earlier in the year there were monthly rises of up to £400+. This is despite Easter falling within April this year, as that period often signifies a drop in demand and softening of values.
Year-on-year, April 2009 values are ahead of the April 2008 average figure of £5,406 by £235 or 4.3%. It is the second month running that the year-on-year figures have shown growth, following falls throughout much of 2008.
Stock remained at relatively low levels in April, with P/X volumes falling after showing some growth last month. Strong demand from professional buyers again kept sale conversions high, but buyer activity is a little more muted than it was in February and March.
As BCA predicted last month, average performance against CAP declined. CAP increased values by 8% in real terms In April and BCA's figures duly fell by nearly 6 points from 103.3% to 97.5%.
With the market averaging a 1% value rise in April, the Fleet & Lease sector was the biggest winner with values climbing by £260 (3.9%). Average Part-Exchange values improved by £33 (1.4%).
Nearly-New values, however, fell by £2,422 in April (-15.5%) following a £600+ rise the previous month. Large swings in nearly-new values are not unusual because volumes are low and model mix has had a strong effect this month. However, to put the April nearly-new figure into context, it is the third lowest in a year, with the lowest two figures being recorded at the bottom of the market in the summer of 2008.
Going forward, BCA will closely monitor the nearly-new sector for any changing demand patterns. The scrappage announcement in the Budget combined with some attractive retail initiatives from the manufacturers themselves is aimed at stimulating new car sales and is likely to affect nearly-new in turn. If the net impression is that new cars are 'cheaper', nearly-new values may adjust accordingly.
BCA Communications Director Tony Gannon commented "April has been something of a surprise, as all the signs were that the market was beginning to soften. In fact, demand has held up exceptionally well, resulting in another modest – but welcome – increase in average value, month-on-month."
Gannon added "Compared to April last year, average values are ahead by more than 4%, which indicates the strength of the recovery and suggests values are very much back on track. In fact the market has improved by more than 18% from the bottom of the slump last October."
Average Sales Data - All Sectors at BCA
All sectorsAge (mths)MileageAv Sold (£)Av CAP (£)Vs CAP (%)
Feb 0854.32549935853604496.84
Mar 0856.55556665400565795.47
Apr 0856.36552815406577793.58
May 0855.71557495462588892.76
Jun 0855.24553805115555992.02
Jul 0854.58556234949548490.25
Aug 0854.22552644765528490.18
Sep 0854.71546964812524191.82
Oct 0853.93549164743521790.92
Nov 0851.92539064823538489.59
Dec 0850.07526464836557790.61
Jan 0950.84524265136528297.23
Feb 0953.455407455715376103.61
Mar 0955.645480255825401103.36
Apr 0954.39534565641578397.54
April overview by sector
Overall average monthly used car values rose in the fleet & lease and part-exchange sectors, with nearly-new values falling.
According to BCA's figures, in April average values for Fleet & Lease cars rose by £260 (3.9%) while average Part-Exchange values climbed by £33 (1.4%). Nearly-new values fell by £2,422 in April (-15.5%).
Fleet & Lease Sector
Average monthly Fleet & Lease values rose to £6,885 in April from £6,626 in March. Values are now at their highest point since September 2007. CAP Clean performance fell by 5.5 points to 98.24% - however taking into account the 8% real increase in CAP values applied in April, even this could be interpreted as a 2.5% rise.
Year-on-year values are £243 ahead and have recovered nearly £1,200 this year alone. Other parameters such as age and mileage at remarketing remain largely static.
Part-Exchange Sector
With retail new car business remaining slow, the relative shortage of part-exchange stock continues. With demand for affordable transport staying high, values increased in the part-exchange sector for the fifth month running. The average price improved by £33 over March's figures to £2,315. CAP performance slipped by 7.5 points to 91.9%. Year-on-year values are down by just £31.
Nearly-New Sector
Month-on-month values fell back in the nearly-new sector in April by a substantial £2,422. Year-on-year values are now behind by £1,669 having been ahead by £634 last month.
Model mix has had a strong effect on the average value decrease recorded in the nearly-new sector this month. Between March and April, the numbers of Premium models sold fell quite sharply, and numbers of Volume models increased.
4x4/SUV values slip
After rising consistently for seven consecutive months, average values for the 4x4/Sports Utility sector slipped in April by over £1,300 to £9,820. Even accounting for the fall against March's record figure of £11,131, year-on-year values remain over £2,000 ahead. Performance against CAP Clean fell to 102% in April from 107.6% in March.
Convertibles still rising
Convertible values continued to climb in April, reaching an nine-month high at £10,820. This follows the traditional pattern seen in previous years, where prices climb in the spring months with values slipping from August onwards. Age and mileage parameters at time of sale change little for convertibles over any given period – they are invariably sold below 4 years old and under 40,000 miles.
More at
www.british.car-auctions.co.uk
Comments