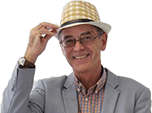 Scrappage Deals From Smart and Mercedes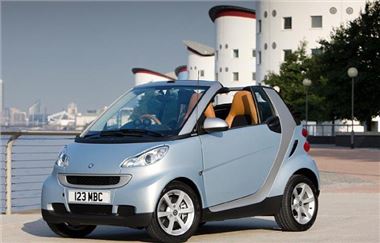 Following Chancellor Darling's recent announcement of a UK vehicle scrappage scheme, Mercedes-Benz UK has announced participation with its Smart and Mercedes brands.
The forthcoming smart fortwo cdi cabrio – with CO2 emissions of just 88 g/km - will be available to customers taking advantage of the scheme, including the full £2,000 saving. Other smart models including the BRABUS performance range will be available.
Additionally, every Mercedes-Benz – from A-Class to S-Class – will participate in the scrappage scheme.
Commenting on the announcement, Simon Oldfield, Sales Director Mercedes-Benz Cars said: "We welcome the Government's objective of the scrappage scheme to replace older, more polluting vehicles with clean new cars – so it seems appropriate to offer the world's cleanest production cabrio, our new smart cdi, to customers."
"Mercedes-Benz has a new range of low-emission BlueEFFICIENCY models available this year, all of which take another step to ever-cleaner cars, and our entire range is on offer through the scheme. Demand is likely to be highest in A-Class and B-Class models, but we are happy to discuss any new car with a potential customer."
The new E-Class Saloon and Coupé, arriving in UK showrooms this June, are perfect examples of cars that embody the intent of bringing more efficient vehicles to Britain's roads. Carbon dioxide emissions are as low as 139 g/km, while fuel consumption returns can be 53.3 mpg. This makes the new range, which is packed with BlueEFFICIENCY technology, the ideal showcase for environmentally-conscious motoring without compromise.
Other Mercedes-Benz models with BlueEFFICIENCY include the A-Class, B-Class and C-Class. Eco Start-Stop, more efficient engines or aerodynamic measures add up to significant potential savings at the fuel pumps – and now through participation in the scrappage scheme as well.
In addition to the scrappage scheme, Mercedes-Benz has many other attractive offers in place – so customers looking to purchase a new car could secure a new vehicle at a discount greater than the £2,000 scheme allowance.
Simon Oldfield concluded: "We will publish full details of our scheme and offers once we have received confirmation of the scheme process and eligibility criteria. In the meantime, interested customers can register their interest at their local retailer, or online."
Details can be registered at
www.mercedes-benz.co.uk/scrappage
and
www.thesmart.co.uk/scrappage
.
Comments