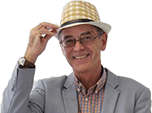 Hyundai Orders Up 400% In a Week After Scrappage Announcement.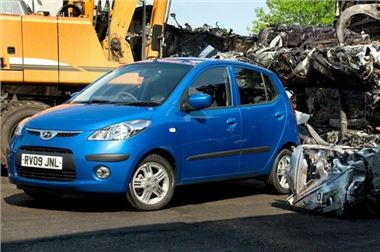 Industry experts who are wondering what effect scrappage will have on car sales might want to use Hyundai as a barometer. In the first week after the announcement, enquiries at the company's dealerships are up 400 percent, with buyers clamouring to make sure they can secure cars before stocks – or the government money – run out.
Although dealers aren't yet allowed to take orders under the scheme officially, they are noting 'expressions of interest' which will allow customers to reserve cars from existing stock.
Hyundai dealers have also been supplied with a provisional scrappage price list, allowing customers to see what a new Hyundai can be expected to cost including the government and manufacturer allowances.
As expected, it is the i10 and i20 models which are attracting the most attention from buyers. An entry level i10, complete with air conditioning and the new 77bhp 1.2-litre engine, is predicted to cost just £4,995 with the scrappage allowance (£1,000 from the government, £1,100 from Hyundai). Alternatively, an i20 three-door could well be had for £5,995 (£1,000 from the government and £1,200 from Hyundai).
Tony Whitehorn, Hyundai UK's managing director said: "It seems that a few big-name manufacturers are still prevaricating about scrappage. While they have been scratching their heads and confusing customers, we've been only too happy to show hundreds of potential buyers how a new Hyundai is within their reach."
The Korean company has drawn on its experiences in the German market, where a scrappage scheme has been in place since January and Hyundai sales have leapt up by 140 percent.
Mr Whitehorn continued: "We've just had a delivery of 800 i10s and i20s and we will get them out to dealers in time for mid-May when the scheme is expected to go live. We expect these, and our existing stocks, to sell quickly though and so are negotiating with the factory to secure more production and keep up with the expected demand. This is a great opportunity for car buyers to move up to a cleaner, safer and more reliable new car and we don't want to disappoint a single customer."
More at
www.hyundai.co.uk
Comments