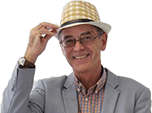 CBI CALLS FOR SCRAPPAGE SCHEME IN BUDGET

The CBI is calling on the Chancellor to introduce a scrappage scheme in April's
Budget to boost consumer spending and herald the shift to a low carbon economy.

Unveiling its Budget submission today (Monday), the UK's leading business group says
introducing a temporary scrappage scheme for vehicles and domestic appliances would
cost the Exchequer around £500m.

John Cridland, CBI Deputy-Director General, said: "Scrappage schemes, at a
relatively modest exchequer cost, would encourage consumers and businesses to
replace old inefficient cars and vans, fridges and washing machines with the latest
efficient models.

"Not only would this bring forward consumer and business spending, it would also
help reduce carbon emissions."

The proposal forms part of the CBI's targeted package of confidence-building
measures to support jobs, investment and competitiveness through the recession and
beyond. The CBI is also urging the Chancellor to come up with a clear and credible
strategy to get the public finances back under control and warning that a further
significant fiscal stimulus is unaffordable.

Among the measures the CBI is proposing are:

· the reversal of recent decisions adding to business costs and threatening
jobs, including delaying the planned rise in employer National Insurance
Contributions due in 2011 and smoothing out the volatility of impending rises in
business rates.

· making better use of public sector spending by modernising public services
to ensure they deliver both quality and value for money.

· pushing ahead with public sector building programmes in schools,
hospitals, transport and communications to support construction jobs and position
the UK for recovery.

The CBI is the UK's leading business organisation, speaking for some 240,000
businesses that together employ around a third of the private sector workforce. With
offices across the UK as well as in Brussels, Washington and Beijing, the CBI
coordinates British business representation around the world.
Comments