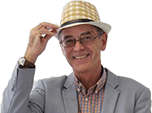 CAR SCRAPPAGE DISCUSSED AT THE TREASURY

Car scrappage plans were one of the main issues discussed at the Treasury today (24 February 2009) at a meeting with the Exchequer Secretary, Angela Eagle MP, and the Retail Motor Industry Federation.

Paul Williams, the RMIF Chairman, and Sue Robinson, RMIF Director, discussed the RMIF proposals put forward last week to Government to stimulate demand for new and nearly new cars and light vans by introducing a vehicle scrappage policy.

In Germany owners who scrap cars more than 9 years old receive a grant of 2,500 (2,500 Euros) towards a new car.

Commenting on the meeting RMIF Chairman Paul Williams said 'the introduction of a scrappage scheme for nine-year-old vehicles could create a demand for up to 250,000 new vehicles whilst at the same time remove an equal number of old and more heavily polluting vehicles from our roads for ever'.

During the meeting Exchequer Secretary, Angela Eagle, gave firm assurance to the RMIF that the Government, in particular the Treasury and BERR were examining proposals for a scrappage scheme very carefully indeed.

Paul Williams added: 'I was extremely encouraged by the response received at today's meeting with the Exchequer Secretary'.
Comments