Advertising Standards Agency bans Halfords '50% cheaper than main dealer' servicing ads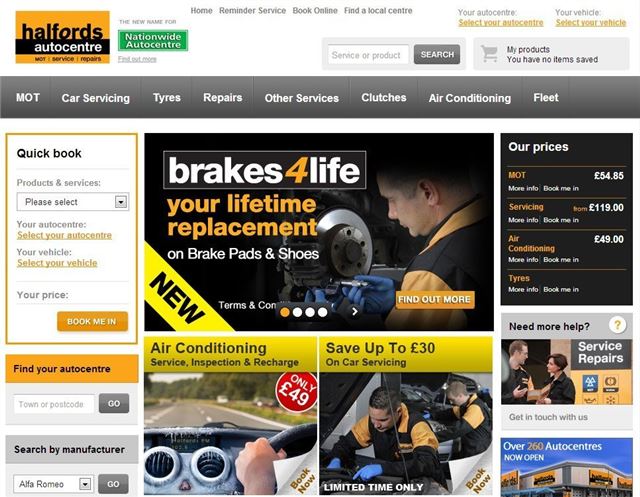 The Advertising Standards Agency (ASA) has upheld a complaint made by The Society of Motor Manufacturers and Traders (SMMT) regarding an advertisment that ran on the Halfords Autocentres website.
The claim on www.halfordsautocentres.com/en-gb/Car-Servicing, stated "Car Service - save up to 50% on main dealer pricing!! We are offering great discounts on our car servicing - you can save up to 50% on main dealer service prices, even though our services are the same, and in many cases even more thorough than that [sic] of a dealership. We encourage every one of our customers to see what's covered in our car services when comparing us to other garages to check you are getting the same level of service we offer".
The SMMT complained to the ASA that the advert was misleading as the claims could not be substantiated and because it did not make clear the basis of the comparison or take into account the class of vehicle or regional pricing variations.
In its judgement, the ASA upheld the complaint and ruled that it must not be shown in its current form again. The ASA has told Halfords that if a comparative claim is made in future that it should ensure that it was not on a like-for-like basis and that significant differences between the products or services are effectively communicated. It must also seek guidance from  ts Committee of Advertising Practice copy advice team before making future comparative claims.
The SMMT's chief executive, Paul Everitt said: "Manufacturer main dealers offer a high value and expert service to their customers. The investment they make in skilled and trained technicians, the access to latest manufacturer information and the use of approved parts ensures motorists who want to put their vehicles through a service, MOT or repair get great value at surprisingly competitive prices."
Looking for a garage you can trust? We have thousands of reader-recommended garages in The Good Garage Guide.
Comments