« May 2012 | April 2012 | March 2012 »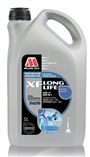 Thu, 26 Apr 2012
Specialist oil blender Millers Oils, particularly well known for its diesel and petrol additives, has been awarded the Queen's Award for International Trade.

Fri, 13 Apr 2012
Michelin's Energy Saver tyre has been assessed as 'Best Buy' in independent summer tyre tests by 'Which?' magazine.

Tue, 10 Apr 2012
The £250 EZi-DAB from Alpine is a good looking adaptor that fits most cars and lets you listen to digital radio plus it features an iPod connection.
« May 2012 | April 2012 | March 2012 »