Replacement door sills now available for MGF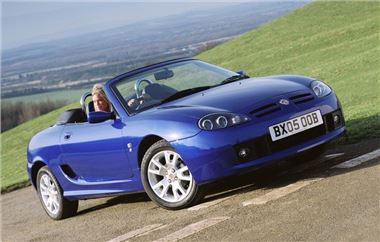 Replacement door sills for the MGF are now available from British Motor Heritage. The firm is best known for producing replacement shells and individual body panels for the MGB, Mini and other British classic cars.
Both left (ALG460050) and righthand (ALG460040) sills are available now from all BMH's MG specialists. They are manufactured on the original tooling in the same zinc-coated steel as the original panels plus, in common with all BMH products, come finished in industry-standard electrophoretic paint. The retail price is the same as when the items were last available - £72.60 per sill, including VAT.
"The world is cottoning on to what incredible value MGFs represent in the current market, which in turn is fuelling interest in replacement parts for these pretty mid-engined, two-seaters," said John Yea, managing director of BMH. "We are very keen to support the model and were concerned that replacement sills had been unavailable for the past year or so, so decided to take action."
For details of all BMH products go too www.bmh-ltd.com
Information about the Motoring Classics range of car parts and accessories can be found at www.motoringclassics.co.uk
Comments