Audi introduces winter tyre and wheel sets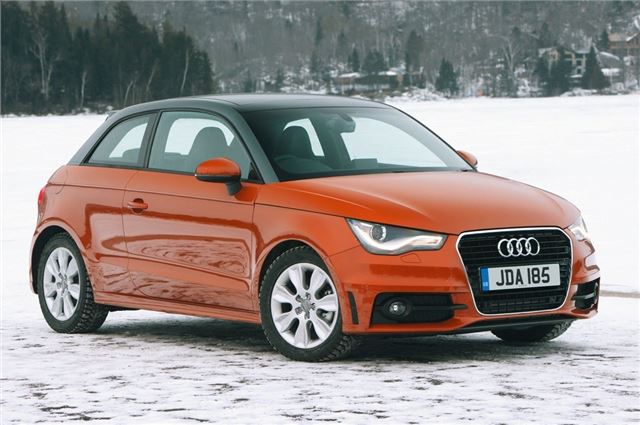 Winter tyre and wheel sets are now available to order from Audi dealers as the UK prepares itself for the possibility if another treacherous winter. Audi Centres across the country can offer stand-alone winter tyre sets or complete wheel-and-tyre sets covering all models from the A1 up to the Q7.
The winter tyre sets can be fitted to existing wheels and are priced from £550 including fitting. The wheel-and-tyre sets incorporate attractive 16-inch to 19-inch alloy wheels which have been specifically designed to offer maximum anti-corrosion resistance to snow and salt. They start from £792 including fitting.
Produced by premium manufacturers, the purpose-built tyres are constructed from a special rubber compound that is optimised for temperatures of below 7C. Their special 'footprint' enables them to scythe through snow with a degree of precision, grip and control.
Whereas conventional tyres become stiffer and less flexible at low temperatures, the winter compounds remain softer and more pliable - so consequently are better able to maintain grip. They also benefit from a special tread pattern that optimises water displacement while and additional grooves within the tread blocks - called sipes - interlock with the surface to maximise traction.
With their help, grip on roads encumbered with snow, ice and slush, or high levels of surface water, is improved by up to 60 per cent while braking distances are reduced by as much as 20 per cent. When the quattro all-wheel-drive system that is widely available across the vast majority of model lines is also factored into the equation, Audi drivers can feel even safer in the knowledge that they have the best possible chance of weathering our increasingly challenging winter driving conditions.
Wheel and tyre sets include heavy duty storage bags to protect original fit 'summer' wheels and tyres while they are in storage. Some Audi Centres can also offer wheel and tyre storage facilities at extra cost. 
Comments