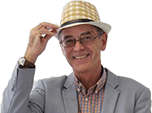 B&Q to offer its Own Motorists DIY Range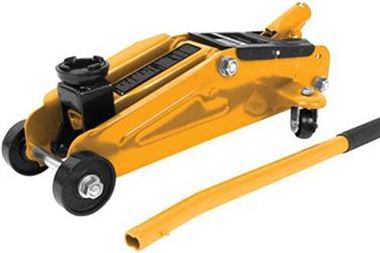 Recession hit motorists have suffered soaring petrol prices and massive hikes in road tax for older cars in the last few years, so here's some good news at last. 
B&Q has launched a new range of sensibly priced tools, equipment and products designed for the DIY mechanic.  
The Torq range features more than 100 items from sparkplug sockets and spanners, to jacks, stands and jump leads as the retailer moves into the workshop for the first time. The range will feature high quality products at very competitive prices, supported by a range of car cleaning chemicals, accessories and motor oils.
2010 saw some independent garages open their doors to drivers wanting to do simple repairs for themselves, but now anyone will be able to pick up the tools to do the job from their local B&Q store and all products have been vigorously tested to the highest standards.  Petrolheads will find everything they need to keep the pride and joy on the road, with emergency items like jump leads and battery chargers to keep you on the move, foot pumps and tyre inflators for when out and about, and a range of jacks and stands for more involved maintenance and body work.  
Not just that, but you'll be able to get the perfect showroom finish with a complete range of car cleaning products, oils and a professional polisher.
Jack Parkman, B&Q's Motoring Buyer said, "This is the biggest and most comprehensive range of motoring products we've ever had, and with motoring costs continuing to rise we're confident that drivers will welcome these new products.  The quality is as high as you'd find at a specialist car maintenance outlet, but our prices are much more competitive."
Prices start at just £1.88 for a 10mm chrome vanadium steel socket and the full range is available at B&Q stores nationwide.  
Torq must-haves for DIY motoring:
Torq 46 piece socket spanner set, £49.98
This assorted socket set contains a range of sockets for a wide variety of different tasks.  Made from durable chrome vanadium steel, it is ideal for working on cars, bikes and workshop tasks.
Torq 12 Piece Combination Spanner Set, £24.98
Made from durable chrome vanadium steel, this set is second to none for all home car, bike and workshop jobs.  
Torq Digital Tyre Inflator, £29.98
No motorist should be without this piece of kit.  It's so simple to use, just plug into the car cigarette lighter socket, set the pressure on the LCD display and the inflator will do the rest.  Can also be used for inflating sports equipment or toys.
Torq 2 Tonne Trolley Jack, £24.98 
Can lift up to 2 tonnes safely and easily, once supports are located the jack can be quickly and easily removed. An essential for the home mechanic. 
Torq Jump Starter, £39.98
Don't get caught with a flat battery ever again – this will jump start your car in an emergency so is ideal to keep it charged up in the boot just in case of emergencies. Complete with LED light for jump starting in the dark.
More at B&Q 
B&Q is the largest home improvement and garden centre retailer in the UK and Ireland with 330 stores, employing more than 30,000 people nationwide, more than a quarter of whom are over 50 years of age, with a similar number under the age of 25. 
Comments