Freezing weather leads to increase in parts failures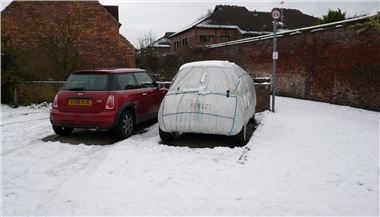 Motorists could be hit by an unwanted repair bill of £408 this winter, as the UK's freezing weather makes some car parts a whopping 283% more likely to fail.
The warning comes from specialist insurer, Warranty Direct, which analysed data from its 50,000 live automotive policies to reveal that ignition coils are almost three times more likely to fail between December and February than between June and August.
As drivers try to start their cars on icy mornings, thermostats also give in to the added pressure, with 277% more breaking in winter than summer, at an average cost of £204.16.
Overall, the 50 components identified by Warranty Direct as most likely to cause a breakdown in winter will, on average, add an extra £408.60 to your outgoings in what is already a costly time of year, although some repairs can cost as much as £1,100.
More than double the number of fuel injection pumps go awry in winter, at a cost of £321.93 each and electrical components like central locking, heating and wiper motors are also much more susceptible.
The most expensive items on Warranty Direct's list of winter woes are torque converters and automatic clutches - oil lubricating torque converters takes longer to reach operating temperature, while wheels spinning on slippery roads does nothing for automatic clutch assembly - both of these will set you back well over £1,000.
Parts with largest increase in failure in Winter compared to Summer
Part Increase in failure Average repair cost
Ignition coil 283% £159.18
Thermostat 277% £204.16
Fuel injection pump 227% £321.93
Central locking motor 217% £244.40
Torque converter 189% £1,139.71
Heater motor 174% £223.66
Wiper motor 157% £197.51
Auto clutch 146% £1,143.84
Alternator 142% £319.84
Starter motor 135% £265.97
"This just goes to show that it pays to make the extra effort with car maintenance once the temperature turns chilly," said Warranty Direct's Duncan McClure Fisher.
"As well as potentially messing up people's New Year plans, or leaving drivers stranded in freezing weather, the garage bills these failures can cause are not what anyone wants at a time when bank balances are already lean from Christmas spending."
More at Warranty Direct
Comments