Air con bills rise as the weather warms up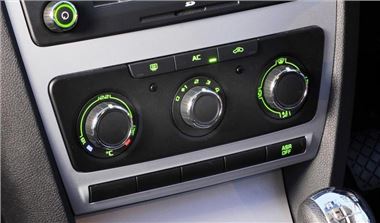 As temperatures rise, leading warranty provider, Warranty Direct, reveals that the UK's motorists will be sweating over £237m worth of air con repairs to their cars*.
Data from the past 12 months shows that air conditioning units account for 1 in 60 mechanical failures.
By using the air con only during the summer, or simply on hot days, British drivers are leaving it prone to failure. Internal components rely on lubricating oil which is mixed with the air conditioning gas - when the system is inactive, the compressor isn't lubricated properly and can fail.
While the average repair stands at £479, the most expensive claim paid by Warranty Direct, on a Mercedes S-Class, cost a staggering £2,293. Audi A4 drivers, too, could see four-figure bills up to £1,485.
Warranty Direct's Duncan McClure Fisher said: "The last thing you want on a hot day is to find your air con has failed. Too many drivers leave the system dormant for long periods of time, particularly during the winter, so we highly recommend that it's used at least once a week to avoid causing expensive repairs."
Volkswagen Golf owners could be hit with a bill of £713, and Ford Focus drivers might not get off lightly either, with the highest claim paid by Warranty Direct as high as £650.
Repairing the air con is a labour-intensive job, requiring on average 2h37m of a mechanic's time to put right.
Comments