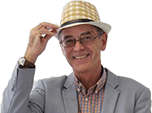 Banish the bugs with Autoglym's new air con sanitizer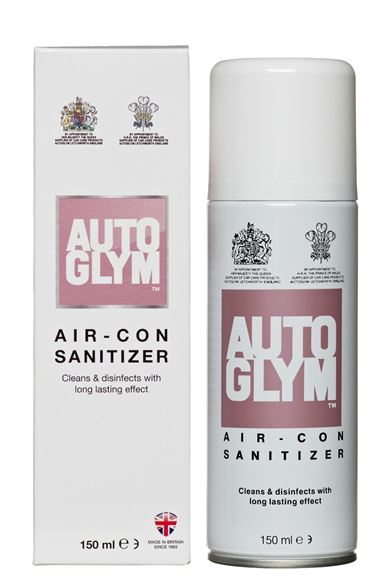 Motorists can now eliminate harmful bacteria - and the resulting nasty odours - from their car air-conditioning system with Autoglym's new Air-Con Sanitizer. The easy-to-use application treats the entire air-conditioning system in less than 20 minutes and provides durable protection against the return of the unwanted micro-organisms.
Autoglym's Air-Con Sanitizer contains active anti-microbial agents which eliminate the bacteria, viruses, moulds and yeasts which not only produce bad odours, but also can cause illnesses. These micro-organisms grow and multiply by the billion within the air-conditioning system when left unused for lengthy periods - such as during the winter months - and, in the worst cases, can cause illnesses such as gastroenteritis and diarrhoea if inhaled.
The single-use aerosol is designed to discharge the sanitizing formulation into the main vehicle cabin. With the ventilation system set to re-circulate, the sanitizer is drawn into the air-conditioning system and permeates the vehicle cabin. This allows it to cleanse the air-conditioning system while also disinfecting the upholstery, dash surfaces and carpets. It kills not only existing bacteria, but also any 'nasties' that make contact with treated pipes and surfaces for the following six months. It leaves a subtle, pleasant lemon fragrance.
"Now that we're approaching the warmer months, a large proportion of motorists will be using their air-conditioning system for the first time since last summer," comments Paul Caller, Autoglym's CEO. "If motorists smell that unpleasant stale air-con malodour, they could be inhaling some nasty threats to their health. Our new Air-Con Sanitizer provides an immediate, comprehensive and long-lasting treatment, and enables motorists to breathe easy for at least six months."
Autoglym's Air-Con Sanitizer retails at £11.99 and is on sale from motor accessory shops. More information about Autoglym's range of premium car-care products, and details of nearby retailers, is available at www.autoglym.com
Comments