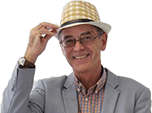 Beaulieu AutoJumble 15th & 16th May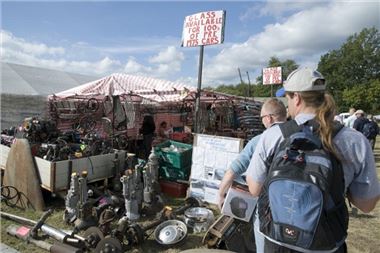 Beaulieu's popular Spring MotorMart AutoJumble takes place on the 15th & 16th May, with all indications that it will be another bumper show. Beaulieu Events Manager, Judith Maddox, said: "We are delighted that the Sodbury Sortout is joining the event again this year, it certainly gives the second day of the show a great boost and we are delighted to welcome them back. Taking place on Sunday only, the Sortout, featuring hundreds of stands selling Land Rover and 4x4 parts and accessories, is a must visit for all Land Rover enthusiasts."
Stand bookings are well advanced for the 1,000 Autojumble spaces selling motoring parts, automobilia, literature and accessories. The MotorMart, on the Beaulieu Arena, will have up to 200 vehicles for sale, ranging from concours classics to restorable relics and the DealerMart, a selection of classic cars for sale.
This year the MotorMarque feature, introduced to celebrate a significant anniversary in the history of a model that went on to become a legend or started an iconic design trend will showcase the Triumph Stag. The Stag Owners Club will be putting on a display in celebration of the marque's 40th anniversary. 26,000 were built in its seven years of production and around 9,000 are still left in the UK, a comparatively high survival rate and testament to its enduring popularity.
Taking place on Sunday 16th May only, the now established Trunk Traders, will feature ' boot bounty' from amateur autojumblers selling their surplus car bits from the back of their vehicles.
Visitors to the event will be able to enjoy all the Beaulieu attractions, including the National Motor Museum's latest exhibition 'ProMotion". There is a special on-the-day, inclusive price of £8.70 for adults and £6.70 for children even less if booked in advance on the ticket hotline: 01590 61288, or online at www.beaulieu.co.uk/tickets
Stand prices start at £60 with MotorMart spaces at £38 and Trunk Trader (Sun only) at £36. To book a stand, MotorMart or Trunk Trader space call the Events Department on 01590 614614 or email: www.beaulieuevents.co.uk
MotorMart AutoJumble is supported by Classics Monthly magazine.
Comments