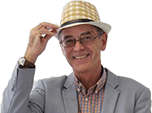 Superchips Announces Enhancements for 2010MY Cars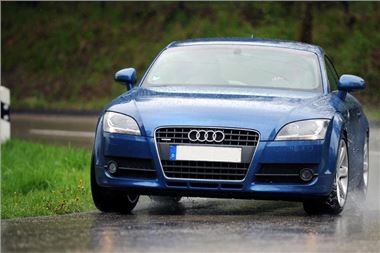 Superchips has announced the launch of a diverse range of remaps for a wide variety of popular 2010 model year cars.
Building upon Superchips 33 years of electronic expertise, the mass launch centres on 2010 model year cars which feature the Bosch MED17 and EDC17 ECU's, which includes the bulk of contemporary Audi, BMW, Mercedes, SEAT, Skoda, Volkswagen and Volvo applications.
"This process has taken many, many months of intensive activity by our specialists here in Buckingham," says Superchips Managing Director Ian Sandford. "But the end results have exceeded our expectations and enable our many thousands of customers worldwide to enjoy the performance and economy enhancements of a Superchips upgrade, across a wide range of new machinery."
The remapping process for 2010 model year cars entails the owner visiting one of a growing list of nominated Superchips performance centres in the UK, where fully trained technicians can conduct a simple firmware upgrade on the ECU, which then allows it to be reprogrammed using the revised Superchips performance code.
Currently, the nominated Superchips performance centres include:-
| | |
| --- | --- |
| Superchips HQ | Buckingham |
| Superchips Manchester | Manchester |
| Superchips Wiltshire | (mobile, covering Wiltshire) |
| Parr-UK | Crawley, West Sussex |
| Superchips Scotland | Glenrothes, Fife |
Once the Superchips dealer has completed the work – which typically takes just one hour – the results are sensational. For example the MY 2010 BMW 123D gains 50bhp, the Golf MK6 2.0 TDi is boosted by 33bhp and power leaps by 30bhp on the petrol powered SEAT Ibiza 1.4 TSI.
Typically, fuel economy improves by up to 10% conversion, which allied to the performance gains makes driving any Superchip equipped vehicle an exhilarating experience.
But not an expensive one. Despite the change of installation method, Superchips highly competitive pricing remains unchanged, so you can be enjoying a significantly faster car from as little as £445.00 fitted, including VAT @ 17.5%.
Customers will also be pleased to hear that Superchips lifetime product guarantee and 30,000 mile, 12 month vehicle warranty remain unaltered, offering the peace of mind that you'd expect from the industry leader.
However, chipping must be disclosed to the insurer of the car.
For more information on individual fitments within the 2010 model year range, please contact:
Superchips Ltd 01280 816781 www.superchips.co.uk sales@superchips.co.uk
Comments