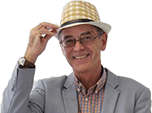 Revealed: The UK's top 24 technicians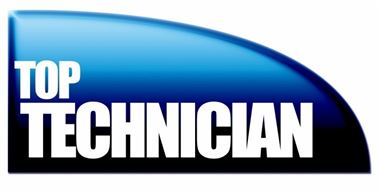 The identity of the UK's top vehicle repair expert, who will take the title of Top Technician 2010, is one step closer to being revealed following the announcement of the top 24 candidates.
Entrants from throughout the UK completed a mixture of multiple choice and open questions covering every aspect of advanced vehicle repair and diagnostics. The top-scoring technicians will now compete for a place in the competition's grand final at regional heats on February 4th and 5th at Delphi's training centre in Warwick.
The final will take place on March 5th at the Honda Institute in Slough and the winner will be announced on the Top Technician stand at the aftermarket's trade show Workshop 2010 on April 15th at Birmingham NEC. The winner will receive the prestigious title of Top Technician 2010 along with a prize package worth nearly £12,000.
The final 24 candidates still in the running are:
Mark Chandler, Sherlodge Garage, Kent
Stuart White, Complete Car Maintenance Oakwood, Surrey
David Hirst, D J Hirst Motor Engineers, Kent
John Tinham, John Tinham Motor Engineer, Essex
Glyn Morgan, Breckland Auto Services, Norfolk
Nick Cresswell, N C Motors, Essex
Anthony Welch, AGW Mobile Mechanic, Worcs
Paul Gutsell, Guy Salmon Jaguar (Gatwick)
Timothy Owen, Buyrite Tyres, Newton Abbot
Barry Letts, Scotthall Hampshire BMW
Russell Gaizley, Motorcare, London
Martyn Sheen, Robert Eardley & Son, Coppenhall Garage, Crewe
Mike Harding, Harding Auto Services, Surrey
Murdo Macleod, Ace Tuning, Lossiemouth
Quinn Lawman, Barkway Service Station, Hertfordshire
David Pullan, Carmaster, Harrogate
Richard Perriman, Martin Pilley Services, Hampshire
Phil Huelin, Goodwins Garage, St Helier, Jersey
Chris Semper, Chris Semper Motor Services, Wrexham
Steve Smith, Charles Clark Toyota, Wolverhampton
Gareth Edwards, Gwyndaf Evans Motors, Gwynedd LL55 2BD
Mark Harris, Inchcape Honda Romford, Essex
John French, Grovebury Cars, Leighton Buzzard, Beds
Anthony Wiggins, Islington Motors, Wiltshire
*Congratulations also to David Goodman of DK Autos in Essex who made it into the top 24 but was unable to attend the regional heat
Top Technician 2010 is sponsored by Blue Print, Comma Oil & Chemicals, Delphi, Euro Car Parts, Lemforder and Motor Codes. The competition's technical partner is ATA.
Comments