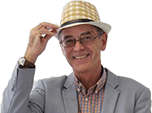 Clean Before Waxing With Autoglym's New 'High Definition Cleanser'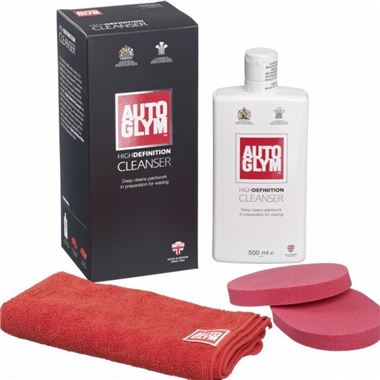 For a perfect
gleaming finish, motoring enthusiasts and car care perfectionists can now prepare
their car's bodywork with Autoglym's new High Definition Cleanser. Using a combination of solvents and ultra
fine powders to deep clean paintwork, it removes residues of road grime as well
as previous polish and wax treatments.
Autoglym's
latest introduction is an invaluable part of a thorough car care regime. Following a comprehensive wash with a
quality bodywork shampoo, and the use of a clay bar to free paintwork of
baked-on contaminants, High Definition Cleanser gently removes old layers of wax
and polish. The result is a
glass-smooth deeply-cleansed paintwork surface, fully prepared for a fresh application
of polish or wax for a perfect gloss shine and durable protection from the
elements.
Autoglym's new
High Definition Cleanser is the second of Autoglym's flagship range of advanced
'High Definition' products, designed especially for the discerning motoring
enthusiast. It joins High
Definition Wax, launched to critical acclaim in 2008.
Paul Caller,
Autoglym's CEO explains, "High Definition Cleanser takes bodywork back to the original,
factory-fresh surface – ready for the application of a new layer of nourishing
and protective polish and wax. On
deeply cleansed paintwork, these finishing treatments are able to perform to their
very best, delivering a perfect, uniform, sparkling shine.
"In striving
for the perfect finish, High Definition Cleanser is as crucial to the
preparation of paintwork as our High Definition Wax is to providing a high-gloss
sparkle. They are designed
specifically for the growing proportion of motorists who take car care very
seriously. These include those who
enjoy modified cars, restored classics and supercars, and our High Definition
products help them achieve the ultimate finish and to maximise the drive-by
wow-factor."
Autoglym's High
Definition Cleanser is available from motor accessory outlets, priced at £19.99
RRP. To discover more about
Autoglym's range of premium car care products and to find your nearest
retailer, go to Autoglym.com or call 01462 677766.
Comments