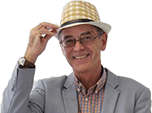 New Diesel and Petrol Treatment From Millers

Millers Oils has launched a new and innovative range of petrol and diesel additives branded ECOMAX. The new Diesel Power ECOMAX additive is the successor to the hugely popular Diesel Power Sport 4, and is joined by a brand new petrol version, Petrol Power ECOMAX. Both additives are now available in Millers Oils revolutionary new UNI.POUR bottle.
The unique blend of additives in the ECOMAX products, which includes diesel cetane boosters and petrol octane boosters, have been developed to provide real power increases and fuel economy benefits whilst at the same time cleaning injectors to ensure optimum performance. Both products reduce exhaust emissions, which addresses the growing concerns of motorists and their impact on the environment. Independent testing has shown that, in addition to reducing carbon emissions by up to 20 per cent, Diesel Power ECOMAX and Petrol Power ECOMAX can also improve fuel economy by up to 7 per cent.
The innovation does not stop with the additives. Millers Oils has worked with its packaging partner Bettix to develop a multi-shot 500ml bottle which is easier to use under all circumstances, and is especially beneficial to drivers of vehicles with capless or anti-misfuelling fuel systems. The UNI.POUR bottle now carries a patent
application and is the first of its kind on sale in the UK.
The ECOMAX range is available in 250ml single-use "One Shot Boost" versions for those requiring a quick clean up and performance boost, and 500ml UNI.POUR bottles which can treat ten 50 litre tanks of fuel – its low treatment rate makes this version a very cost effective solution.
Martyn Mann, technical director at Millers Oils, said: "We are extremely excited to be launching this new innovative range, especially following the success of Diesel Power Sport 4. We truly believe these products tick all the right boxes for motorists who want performance along with reduced emissions and improved fuel economy – in short, the best of both power and economy"
"We wanted to build on the success of Diesel Power Sport 4 while offering an improved clean-up package, as we see this as the right way to go. I'm pleased that we've exceeded our targets, with reduced emissions and a clean fuel system as the result. Similar benefits have been built into the formulation of the new petrol version, which we expect to be every bit as popular."
Diesel Power EcoMax and Petrol Power EcoMax retail at around £12-13 incl. VAT for the 500ml bottle and £6 incl. VAT for the 250ml bottle.
Diesel Power EcoMax and Petrol Power EcoMax is available from Halfords, A1 Motorstores and many other leading retail outlets.
For full stockist details and product information please visit the Millers Oils website at
www.millersoils.co.uk
and for any further information, contact the Millers Oils technical team on 01484 713201.
Comments