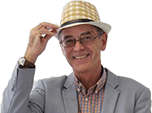 Autoglym Launches Clay Bar Paint Detailing Kit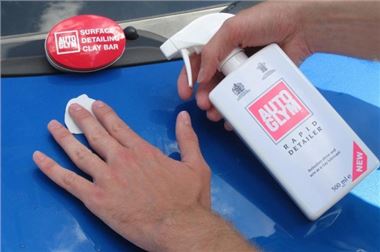 Car care
perfectionists can now achieve the ultimate showroom finish on their
vehicle's paintwork using Autoglym's latest innovation – the 'Surface
Detailing Clay Kit'. The comprehensive kit consists of five products
that work together to quickly and easily prepare a vehicle's paintwork
for a supremely smooth finish.
The kit's
specially-developed clay compound allows motorists to deep clean their
car, removing particles and impurities that are bonded to the
paintwork. The claying process cleanses bodywork to a standard that
cannot be achieved through traditional washing and polishing methods
alone.
The Surface
Detailing Clay Bar is used together with Autoglym's Rapid Detailer
solution, which provides the essential lubrication required for
effective cleansing. Rubbing a lubricated piece of the clay across a
vehicle's paintwork will result in a glass-like finish, noticeably
smoother than untreated areas. Once the paint has been treated, the
kit's Super Resin Polish can be applied and buffed, bringing paint to a
brilliant showroom shine.


Paul Caller,
Autoglym's CEO explains, "Daily exposure to road grime, and more
serious contaminants such as industrial fallout, tree sap and tar,
causes dirt particles to become trapped on a car's paintwork. Over
time this causes it to gradually become rough as impurities build up,
ultimately diminishing the paintwork's 'as new' shine, resulting in a
dull appearance, even after cleaning."
Having used the
Surface Detailing Clay Kit, motorists will find that their car retains
its glossy shine for longer and dirt will be less likely to stick to
bodywork. To achieve the definitive and lasting finish after using the
clay kit, Autoglym recommends that customers apply High Definition
Wax. This will protect the paintwork and give it a lustrous shine, as
well as making subsequent washing a super-quick task.
Autoglym's
Surface Detailing Clay Kit contains: Surface Detailing Clay Bar, Rapid
Detailer spray, Super Resin Polish, Perfect Polishing Cloth and a
microfibre cloth. It is available from motor accessory outlets, priced
at £24.99 RRP. To discover more about Autoglym's range of premium car
care products and to find your nearest retailer, go to Autoglym.com or
call 01462 677766.
Comments