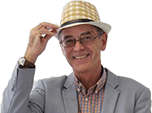 Bird Lime Eats Car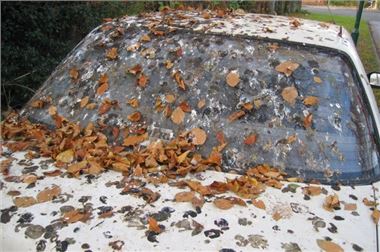 Anyone who has watched Hitchcock's masterpiece, "The Birds" will know what nasty little blighters they can become given the Sci-Fi treatment.

Unfortunately, for many vehicle owners the reality is worse than fiction, especially if you have to park in an area where the birds do what's natural to get rid of their digested and processed food.
Yes, we're talking bird-poo, and what an objectionable substance it is as far as vehicle bodies are concerned.

According to John Barrett of the VBRA, the countries leading independent trading association for the vehicle bodybuilding and body repair industries, what the birds no longer need is the nearest thing to natural aerial chemical warfare yet devised.
Commenting on how bird-poo can affect paintwork John said, "What we need to remember is that this is indeed a pernicious substance offering all sorts of possibilities for damaging our beloved paintwork.
First of all it's highly acidic and can become even more so if the previous owner's diet had a high fruit content. Least you doubt this comment be aware that unpainted steel will become pitted and corroded if left exposed for even short periods. The acid actually dissolves the grains of iron in the steel matrix and penetrates down grain boundaries often to a great depth, weakening the entire area."

Offering a solution to this problem John said, " Mercifully, the paints employed on all modern vehicles are extremely hard and very consistent,
effectively preventing the droppings reaching the underlying metal. Unfortunately, the birds evolved a technique to overcome mans ingenuity with
paint millions of year ago and decided to make their waste products highly abrasive as well as acidic.
This means that anyone trying to wipe away a deposit with a dry cloth or rag will merely be conducting an exercise similar to abrading the paint with fine wet & dry paper. Net result will be an area full of micro-scratches with the acid part of the deposit still left intact to do its dirty work in those areas where the paint film has been eroded away. By attempting removal in this way all that will happen is the problem will get worse, not better."

Remarking on how to minimise all these unpleasant effects John went on to say, "It's a statement of the obvious, but wherever and whenever possible, don't park where birds congregate or roost. When the inevitable does happen, the best way to remove it is by hosing down with a water jet which will soften the deposit, neutralise the acid and eventually wash it away.
The other important thing to remember is to remove droppings as soon as possible after they have been detected. Leaving them on the vehicle body until wash-day is not a smart move."

In conclusion, our feathered friends aren't going to be beaten on this one, they're only doing what comes natural and have developed their way of doing things for millennia. The onus is on we humans to clean up after them and maintain our vehicles with a smooth, shiny, showroom condition finish that we all seem to love and appreciate.


The VBRA can be contacted at 0113 2538333 Web site @ www.vbra.co.uk
Comments