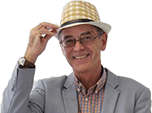 Autoglym Launches Dog Removal Kit

Autoglym, has now created a special 'Canine Collection' cleaning kit to ensure that the family car stays clean and fresh after dogs have travelled in it.
Available from retailers from early June, Autoglym's kit contains a specially developed hair removal brush, a dashboard and upholstery cleaner, a glass cleaner and an odour eliminator.
"The family pet can have a significant impact on the appearance and smell of a car's interior," comments Autoglym Director, David Rogers. "Autoglym's research into dogs in vehicles identified several 'pet hates' that motorists would like to address. From muddy paws and wet noses on glass, to fur on seats and unwanted smells, our new Canine Collection has been designed to tackle every pet-related cleaning challenge."
Autoglym's Pet Hair Removal Brush is double-sided, allowing removal of long and short hair. The easy-to-use spray and wipe Interior Shampoo removes dirt and freshens upholstery, while the worst smells can be dealt with using the Odour Eliminator spray. Completing the kit is Fast Glass, a super-quick cleaning treatment that removes smears, dirt and doggy-drool from windows.
Autoglym's Canine Collection retails at £19.99 (RRP) and is available from independent car accessory outlets. To discover more about Autoglym's range of premium products and to find your nearest retailer, go to
www.Autoglym.com
Comments