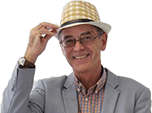 Top Gear exhibition to be unveiled in June

A forthcoming exhibition featuring some of the cars from a well-known motoring show is set to open in the UK this June.
World of Top Gear will be located at the National Motor Museum in Beaulieu and will also entertain visitors with clips of some of the programme's favourite moments, such as
road tests
and tours.
According to Adam Waddell, managing director of Top Gear at BBC Worldwide, the event is a "world-class first" for the brand.
He said it will give enthusiasts "a terrific immersive experience at one of UK motoring's most historic and best-loved homes".
Some of the most memorable episodes of Top Gear include the time the presenters took a caravan away for a holiday and accidentally set it on fire.
Celebrities also appear on the show, with some of them having a go at the weekly challenge called Star in a Reasonably-Priced Car. These include James Blunt and Simon Cowell.
Comments