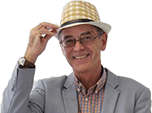 Christmas Presents For SEAT Owners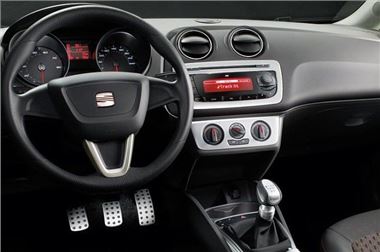 With last-minute Christmas present buying now in full swing, 'credit crunch' or no credit crunch, SEAT is reminding drivers of its latest range of extra-special treats for their cars.
SEAT is offering a range of high value styling and protection packs for its entire model line-up: new Ibiza 5dr and Ibiza SC, Leon, Altea, Altea XL, Freetrack 4 and Alhambra. With the added bonus of a free high vis vest and warning triangle.
These include a handy Protection Pack for the new Ibiza, adding high quality tailored carpet mats, a robust protective boot tray and neat front and rear mud flaps for a bargain £204.50 RRP, including fitting.
Ibiza buyers keen to underline their individual motoring taste can also opt for the smart Style Pack which, at £295.50 RRP including fitting, adds a colour-coded dashboard decorative kit, eye-catching chromed door mirror caps, bespoke handbrake and gearknob covers, and a handy two-metre auxiliary lead for connecting iPods or MP3 players to the car via the standard AUX-in socket.
Similar Protection and Style packs for other SEATs offer, depending on model, a variety of useful and elegant additions including flexible load liners, roof bars, door mirror covers, door and sill mouldings and interior trim additions.
The good news for SEAT owners interested in adding one or more of these high value packs to their cars is that they are guaranteed to save at least a full ten per cent over the standard fitted RRP at participating dealerships.
An added bonus, offered free of charge for each pack buyer, is a free reflective vest and warning triangle (worth £25.00 RRP). The kit, designed to keep SEAT buyers safe and legal should the worst happen when they're out on the road, applies to each purchase of a Style or Protection pack.
Nigel Griggs, Head of Aftersales at SEAT UK, explained the appeal of the new offers: 'We know many SEAT buyers are keen to add extras to their cars, either at the time of first registration or later on.
'This new collection of accessories has brought together the most popular additions, making the process both easier and more affordable for our customers.
'We think that for new car buyers the ability to add a Style or Protection pack to their SEAT, incorporating the cost into their monthly finance payment, will prove particularly attractive.'
For full details of the new Style and Protection accessory packs, and RRP prices (which include VAT at 15% and fitting by expert SEAT-trained technicians), please contact your local participating SEAT dealership.
More and participating dealers at
www.seat.co.uk
Comments