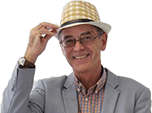 WINTER PREPARATION KEEPS CARS PROTECTED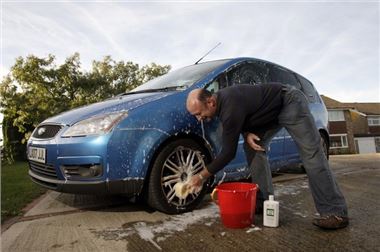 Cold and wet wintery conditions can take their toll on any car, accelerating potential problems such as paintwork damage, corrosion and rubber deterioration. However, Autoglym says that just one application of its Extra Gloss Protection premium-grade polish before the worst winter weather arrives can be enough to provide lasting protection until spring.
"Thorough preparation of a car for winter can help to reduce the harmful effects of winter cold and corrosion, while making intermittent cleaning easier," explains Autoglym's CEO, Paul Caller. "Cars treated with Extra Gloss Protection will be shielded from the worst winter conditions and will only then require occasional washing to remove day-to-day dirt."
As temperatures dip below freezing, the potential of incurring paintwork damage increases. Autoglym suggests that by applying a
super-tough protective sealant like Extra Gloss Protection will keep paintwork in prime condition for longer, as the combination of waxes, resins and oils are exceptionally resistant to environmental contaminants and harsh weather conditions.
Glasswork is always harder to keep clean in winter months as road salt quickly builds-up on headlights and windows. Autoglym's All Season Quick Clear Screenwash, correctly diluted for the temperature, will ensure a clear, smear-free windscreen. The company's Fast Glass can be used on glass and headlights to quickly remove grime and to help maintain good visibility.
"It's not just the outside of a car that can benefit from a thorough Autoglym treatment," continues Caller. "Muddy feet and soggy clothing can quickly make the insides of a car dirty and musty. Our Interior Shampoo will clean-up upholstery and trim, in addition to shifting the soggy odours that are increasingly commonplace during autumn and winter."
Autoglym's Winter Car Care DO'S and DON'TS:
• DO make sure that you dislodge mud and salt build-up from under wheel arches
• DO protect your car for winter with a premium-grade polish, such as Autoglym Extra Gloss Protection
• DO clean your car occasionally over the winter period to remove build-up of day-to-day dirt, even after polish has been applied
• DO carry a full strength de-icer to clear ice from windscreen, mirrors, wipers and locks
• DO increase the concentration of your car's screenwash to help shift any build-up of road salt and dirt as well as preventing the solution freezing as temperatures drop
• DON'T use washing up liquid to wash your car as it can remove protective coatings on paintwork
• DON'T use boiling water to clear ice from your windscreen as it can crack the glass
• DON'T drive until your front and rear screen and side windows are clear of ice (it is illegal to drive with poor visibility)
For more information about Autoglym's range of products and to find your local stockist, visit
www.autoglym.com
.
Halfords periodically have 3 for 2 offers on Autoglym products.
Comments