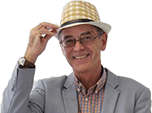 Faster Parts for Fords

Ford customers can pick their vehicles up from dealerships sooner following the launch of new parts delivery services.
New systems developed by Ford's customer service team ensure that virtually all urgent parts can be delivered to dealers either the same day, or by 08.00 the next morning. By minimising the delivery time for parts, the Ford dealer network can complete servicing and repair work quicker.
Ford's central Daventry Parts Distribution Centre is now working to a 08.00 arrival deadline for urgent overnight parts. This means that dealers can order from over 120,000 part lines for delivery before the start of business, helping them to complete work on customers' vehicles promptly.
Complementing Ford Daventry, a new During the Day Delivery (3D) programme uses 12 regional depots to deliver parts within a few hours - maximising the number of jobs that can be completed the same day.
"Ford is the first volume manufacturer offering reliable same-day parts availability to all of its dealers nationwide," says John Cooper, Ford customer service division director. "Combine this capability with 08.00
overnight deliveries from Daventry, and it's clear that Ford owners will be back on the road quicker."
3D parts distribution
The 3D programme includes a network of 12 regional hubs established in partnership with major Ford dealer groups:
Ford 3D operators
Location
@first Parts Solutions
Wakefield
@first Parts Solutions
Barking
Lifestyle Ford
Tonbridge
@first Parts Solutions
Bristol
@first Parts Solutions
Alperton
Edwards Ford
Salisbury
Lindsay Ford
Lisburn
Sandicliffe
Loughborough
Vospers
Exeter
Arnold Clark
Glasgow
Bristol Street Motors
Birmingham
QuickCo
Manchester
They run parts depots that typically stock in excess of 20,000 part lines, significantly more than the average held by a dealer.
3D operators provide dealers in their region with at least two daily parts deliveries - one early in the day and one during the afternoon - so dealers are never more than a few hours away from their next delivery.
"3D has been a major driver in the growth of our after-sales business," said Steve Russell, dealer principal at Ringways Motor Group in South Yorkshire, which took part in a pilot for the 3D programme.
"Improved parts availability has made a huge difference for customers - both retail and trade. We are now the first choice supplier of Ford parts for local independent motor traders. Our lead time for servicing has reduced dramatically, and we have adopted a 'never say no' mentality towards short-notice service work. If we receive the vehicle before noon, we can get the part by 15.00 and complete the work the same day."
Daventry overnight delivery
Overnight deliveries from Ford Daventry still play a central role in satisfying dealer demand for critical parts. Daventry holds over 120,000 part lines, compared to 20,000 at a typical 3D operator, so Daventry remains the key source. On a typical day, around 13,000 parts are delivered overnight to UK dealers.
In early 2008 Ford progressively introduced a new delivery time of 08.00 for overnight shipments, replacing the previous standard of 10.00. As part of the change, Ford dealers can track the progress of parts shipments to help plan workshop schedules.
More at
www.ford.co.uk
Comments